15 Twitter accounts every bank executive should follow
The ABA has a new report out on how banks are using social media, and much of the report focuses on using Twitter, Facebook, LinkedIn and the like to boost customer service, make connections in the community and recruit staff. Other advisors and trade groups have written plenty on how bankers should not behave on social media, describing some of the risks involved in unmonitored activity.
Social media, however, can be very helpful to executives and other staff of financial institutions as they try to keep up with industry trends, scout competitors and stay abreast of regulatory changes or best practices. Following the right people or organizations on Twitter, for example, can generate a steady stream of informative articles and news alerts. Twitter can be an easy, no-pressure way to begin to make connections, too, for the purpose of networking with other banking or credit union executives; simply follow and engage with others using the application.
Given the millions of people and firms engaged in Twitter, it can be difficult to quickly determine which accounts are worth following. Sageworks (which is also on Twitter at @Sageworks) has identified 15 must-follow Twitter accounts for banking professionals.
1) @davidpoconnell – David O'Connell is a former commercial lender and a senior analyst at Aite Group, where he covers commercial banks and their use of analytics. His recent research reports have covered SMB lending, alternative lenders and automating commercial lending.
2) @GonzoBanker – Cornerstone Advisors' totally opinionated take on technologies, strategies, vendors and "anything else we run across in the trenches of the banking industry." For a Cornerstone-related Twitter feed that takes a less irreverent approach, follow @JoelPruis, senior director at Cornerstone Advisors and a specialist in commercial lending, small business lending and performance improvement.
3) @JohnRBarlow – John Barlow is president of Barlow Research, which provides market research for commercial banks. His Tweets mix news about middle market, small business and business internet banking with occasional pop culture references.
4) @KarenGMills – Former SBA administrator in the Obama administration, Mills is now a senior fellow at Harvard Business School, writing and Tweeting about small business, lending and fintech.
See a similar list for the accounting profession: 15 Twitter accounts every accountant should follow 
5) @rajeshkan – Rajesh Kandaswamy, research director at Gartner Group, focuses on mobile banking, mobile and cloud payments, channel convergence, digital strategy, big data analytics and outsourcing.
6) @NickatClarity – A consultant helping banks with sales to small and medium-sized companies, Nick Miller recently led a webinar for Sageworks on accelerating small business lending.
7) @CSB4banks – The Correspondent Division for CenterState Bank produces news and tips aimed at improving community bank performance. It often Tweets columns tied to breaking news and statistics.
8) @AmerBanker – American Banker, the trade media outlet for the banking and finance industry, Tweets breaking news and links to analysis.
9) @ICBA – The Twitter account for the Independent Community Bankers of America, @ICBA often has videos and breaking news about community banks.
10) @CU_Times – Credit Union Times magazine has Tweets on regulatory changes, awards and technology.
11) @FinancialBrand – The Financial Brand is a digital publication focused on marketing and strategy issues affecting retail banks and credit unions.
12) @RiskNet_RM – This online publisher provides news, analysis, research and event listings on all types of financial risks arising from trades, loans, regulation and cyber crime.
13) @BAI_Info – BAI (Bank Administration Institute) provides research, training and industry news.
14) @News_CUInsight – CUInsight is an independent source of news on the credit union community.
15) @News_CBInsight – CBInsight is an independent source of news on the community banking community.
For more opportunities to network with experts in lending, credit and portfolio risk management, attend the 2017 Risk Management Summit hosted by Sageworks Sept. 25-27. Learn more here.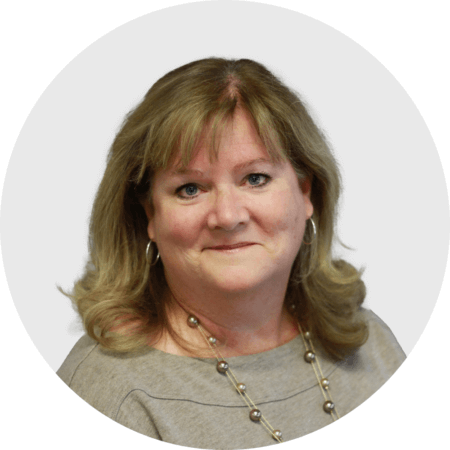 Mary Ellen Biery
Senior Strategist & Content Manager
Mary Ellen Biery is Senior Strategist & Content Manager at Abrigo, where she works with advisors and other experts to develop whitepapers, original research, and other resources that help financial institutions drive growth and manage risk. A former equities reporter for Dow Jones Newswires whose work has been published in