Looking for a loan? Research your options first
July 26, 2013
Read Time: min
Applying for a business loan can be an intimidating and arduous process, and it can be confusing to have an application rejected with very little explanation. Mark Swanson, acting president and CEO of Northside Bank in Adairsville, Georgia, sees this frequently when he meets with business owners who have been turned down by other banks. "What I often hear from folks is, 'Everybody's told me no, but nobody's ever told me why not,'" says Swanson, whose bank works to help clients understand any credit-related shortcomings. In order to avoid some of the possible confusion and to develop a more positive experience, company executives need to do some research first. (Don't know if your business should borrow? Here are Top Signs Your Business Should Borrow.)
Financial institutions want to lend money, but like any business operator, they want to make money in their businesses, so they want to approve credit that doesn't ultimately result in a loss. They also face regulatory requirements that can influence the types of loans approved. In addition, a loan officer's career may depend on not making mistakes. As a result of these factors, a major concern of any financial institution considering providing a business loan is whether the owner and the business are good risks. "Good risks," however, can mean different things to different lenders. That's why it's a good idea to do some basic research on the financial institution you're considering before walking in and saying, "I'd like to apply for a loan for my business."
"Not every loan fits into every bank's wheelhouse, so you might be going for a business loan to a company that only does real estate," says Shawn Frier, CPA, CFE, CMPE, a director and business advisor at Buffalo, N.Y., accounting firm Freed Maxick. "Know what type of loans your bank does." 
Some banks specialize in Small Business Administration (SBA) Loans, which have backing by the U.S. SBA. Others may specialize in financing dairy farms or dental practices or large companies or companies based in their town. "You need to do your homework," says Frier. A quick review of a financial institution's website or a call to their lending department can illustrate what that bank's focus might and could save you significant leg-work.
Business owner looking for a bank loan? Download this whitepaper, Top Tips for Getting a Business Loan, for the full story. In their small business learning center, the SBA also offers some advice on what information to gather.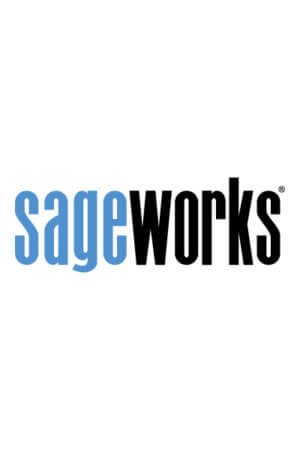 Sageworks
Raleigh, N.C.-based Sageworks, a leading provider of lending, credit risk, and portfolio risk software that enables banks and credit unions to efficiently grow and improve the borrower experience, was founded in 1998. Using its platform, Sageworks analyzed over 11.5 million loans, aggregated the corresponding loan data, and created the largest real-time database of private-company financial information in the United States. The company was acquired in 2018 and is now part of Abrigo.