10 Twitter accounts every accountant should follow
January 20, 2016
Read Time: min
Information overload seems to be an occupational hazard for anyone spending time on the internet these days, particularly on social media channels.  Coupled with the fact that new social media platforms pop up on what seems like a daily basis, it can be tough for financial professionals to sift through the noise and find actionable, relevant insight in the Facebook and Twitter-spheres.   
To help separate the chaff from the wheat, Sageworks identified 10 must-follow Twitter accounts for accounting professionals:
1) @AICPA – Anyone who is even peripherally related to or associated with the accounting industry will be familiar with the American Institute of Certified Public Accountants.  From AICPA news and updates to relevant links from around the web, the AICPA Twitter feed is an essential source of information for accounting professionals.
2) 
@CPA_Trendlines
– While Twitter is fertile ground for a number of social media-savvy financial professionals who have built their online profile and footprint, Rick Telberg puts most of them to shame.  He reaches a large number of accounting professionals via his CPA Trendlines website, but it's his Twitter reach that really turns heads.  With more than twenty thousand followers, Rick has clearly found a sizable audience.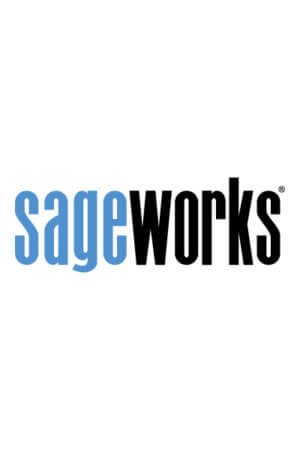 Sageworks
Raleigh, N.C.-based Sageworks, a leading provider of lending, credit risk, and portfolio risk software that enables banks and credit unions to efficiently grow and improve the borrower experience, was founded in 1998. Using its platform, Sageworks analyzed over 11.5 million loans, aggregated the corresponding loan data, and created the largest real-time database of private-company financial information in the United States. The company was acquired in 2018 and is now part of Abrigo.