Fintech partnerships: A competitive advantage
June 14, 2017
Read Time: min
Many banks and credit unions have found a path to growth via partnerships with fintechs. For some financial institutions, partnering with software providers has helped them maintain a competitive advantage.
Technology partners offer much more than just software to banks; a fintech partnership provides delivery channels, convenience, corporate governance, advisory services, and industry data. It also "promote[s] a higher standard of trust with customers," and provides an efficient and affordable "approach to innovation,"especially now that these partnerships are becoming increasingly popular among banks, says René Lacerte in a recent Forbes article. 
A bank seeking this kind of partnership should follow a few steps to ensure they choose a compatible fintech vendor. Donald Musso, president at FinPro, and Martin Henderek, senior financial analyst, suggest an easy-to-follow tech plan in their article Navigating the Fintech Landscape, published in the May 2017 issue of BankNews. Vince Passione, founder and CEO of LendKey, provides some supporting tips in his article, Compatible Partners, also published in the May 2017 issue of BankNews.
1. Identify customers and stakeholders: Although your tech plan should involve all stakeholders of the organization, it is most important to first focus on your primary customers. Identify what aspects of your borrower experience has the biggest impact on customers. For example, are your response times slow? Is document gathering and data entry a tedious process? Software solutions can both make your team more efficient and  improve the customer experience.
2. Understand their needs: Evaluate the demographics of your customers and determine their needs. Do customers want a faster or more user-friendly approval cycle? Are customers requesting new products? Are your primary customers millennials, demanding mobile banking services?
3. Research & Evaluating Technology: The software provider that best suits your customers' needs could be offered by multiple vendors that vary in design, product features, and pricing. Find an innovative vendor that offers products that meet your customers' needs. Your executive team should narrow down options by requesting in-depth demos from the vendors.
4. Implement and Integrate fintech within the organization: This is the most critical step in achieving a mutually beneficial partnership. "The technology needs to be adopted by both the front office and the back office to be utilized for its intended purpose and to be most effective." In order for the fintech to be accepted, it must be user friendly, and compatible with the market standards. A popular fintech is more likely to gain acceptance "across the organization and the customer base."
5. Receive feedback and make adjustments: "Feedback will provide a pulse on the effectiveness of this technology." Make sure the feedback is continuous, since financial software is always changing and the customers' needs may change along with it. Adjusting according to this feedback is vital as it will maintain the value of the fintech and keep your customers happy.
Learn more about how Sageworks can help your institution grow via digital channels.
Additional Resources
Hiring headache? Try technology
Sageworks Lending Solution helping community banks and credit unions grow
Are alt-lenders catching up to banks on borrower experience?
About Sageworks
Sageworks offers lending, credit risk and portfolio risk software to help commercial lenders lower costs and improve the borrower experience. By automating business loan operations with Sageworks, banks and credit unions make good loans faster and optimize risk. Sageworks stands alone with a fully integrated life-of-loan solution, product and industry experts, exclusive benchmarks, patented technologies and an engaged client base of over 1,100 financial institutions. Learn More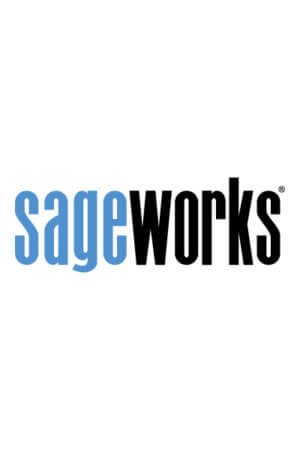 Sageworks
Raleigh, N.C.-based Sageworks, a leading provider of lending, credit risk, and portfolio risk software that enables banks and credit unions to efficiently grow and improve the borrower experience, was founded in 1998. Using its platform, Sageworks analyzed over 11.5 million loans, aggregated the corresponding loan data, and created the largest real-time database of private-company financial information in the United States. The company was acquired in 2018 and is now part of Abrigo.