5 Benefits of expanding in-house member business lending
With the National Credit Union Administration issuing its final member business lending (MBL) ruling as of January 2017, credit unions are seeing increased flexibility in their lending limits. While this newly found flexibility provides opportunities for competitive growth, the NCUA states "[MBL] has unique characteristics and more complex variables than other lending and carries a number of risks."
In growing their MBL, credit unions may opt to outsource loan processes to CUSOs or invest in third-party solutions to keep the underwriting function in-house. Mike Ford, managing director of financial institutions at Sageworks, discusses in a Sageworks whitepaper, "As more lenders are introduced to the MBL process, a standard system for in-house business lending can save training dollars, minimize the learning curve and, most importantly, reduce risk." 
1. Uniform methodology
Using an automated software for internal credit analysis and loan review not only creates a standardized process, it makes calculations for global cash flow easy to audit and document, which paves the way to easier examinations.
2. Speed and control of process
Keeping MBL services in-house promotes seamless communications between loan officers, credit analysts and members. As such, credit unions will have increased control over timing and content of member communication, creating better member service.
Additionally, underwriting loans in-house allows for quicker response times, which can in turn lead to more loans processed, accommodating a greater volume of loans.
3. Automated analysis and administration
Processing several loans manually can be time-consuming and increases the risk of human error.
Automated loan analysis
and
loan administration
provide prompt loan processing with less opportunity for error, further improving member service and customer satisfaction.
4. Central location for documentation
When considering in-house member business lending, take a moment to consider which documents are required for decision making. For how long will covenants be established and tracked? Who is responsible for collecting key documents, and will a system be used to track tickler documents and member compliance? 
Ensuring proper documentation and loan portfolio management with an
automated loan administration
and
tickler tracking system
allows credit unions to collect and store member data in one place, which will be quite handy for regulators during exam time. If an outside party is used for loan administration, the risk of document misplacement grows, and it reduces the credit union's visibility into loan health. 
5. Internal foundation for growth
The new MBL rule creates a foundation for commercial lending practices and portfolio growth. While some may believe administration can either be driven by automation or personnel, it actually provides an opportunity for automation and personnel/employee growth. Ford states, "With a system in place, credit unions can hire additional employees to handle growth that stems from an increase in commercial lending." The investment in internal credit analysis processes also shows dedication by credit union management to staff development. By giving staff more responsibilities and the equipment to be successful, the credit union grows its own knowledge base as well.
As credit unions continue to evaluate their MBL portfolio, it is important to consider all options for growth; having a system in place to address key issues is critical to success. In-house member business lending has the potential to reduce both cost and risk through internal credit analysis, process control and employee growth.
Sageworks offers lending, credit risk and portfolio risk software to help commercial lenders lower costs and improve the borrower experience. By automating business loan operations with Sageworks, banks and credit unions make good loans faster and optimize risk. Sageworks stands alone with a fully integrated life-of-loan solution, product and industry experts, exclusive benchmarks, patented technologies and an engaged client base of over 1,100 financial institutions.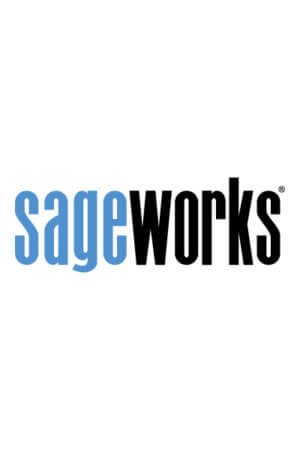 Sageworks
Raleigh, N.C.-based Sageworks, a leading provider of lending, credit risk, and portfolio risk software that enables banks and credit unions to efficiently grow and improve the borrower experience, was founded in 1998. Using its platform, Sageworks analyzed over 11.5 million loans, aggregated the corresponding loan data, and created the largest