Address your top pain points in performing valuations
Demand for valuation services is growing, according to a recent AICPA survey, with increased opportunities expected in shareholder/partner disputes, contractual disputes, family law, and gift and estate taxes, among other areas. 
Indeed, most valuation professionals in the survey said they expect between 10 percent and 50 percent growth in their practice over the next two to five years.
At the same time, valuation and forensic professionals told the AICPA they have a number of concerns about issues related to providing their services, including:
-Increased complexity and scrutiny in engagements
-Competition and fee pressure
-Regulatory changes
-Attracting and retaining qualified staff
Using an automated solution like Sageworks Valuation Solution can help valuation pros address each of these pain points, ensuring your firm generates superior analyses, superior report products and a superior reputation for your firm.
Increased complexity and scrutiny in engagements. Performing a business valuation entails data collection, calculations and report writing, and at each step of the process, there are opportunities for mistakes that could derail the engagement and your firm's reputation. Documenting assumptions and other decisions in the valuation process is critical, but doing so efficiently can be difficult using a system that combines home-grown spreadsheets and text documents. Professionals working on longer-term engagements also need the ability to revisit valuations months later and if necessary, defend their assumptions. An automated solution like Sageworks Valuation Solution allows you to feed information into your valuations consistently, manage documents centrally so that multiple people in the firm stay "on the same page," and document every part of the process. This improves consistency and quality control as you perform valuations in compliance with AICPA guidelines.
Competition and fee pressure. Time is money. Business valuation engagements often generate flat fees, so being efficient can more directly affect the bottom line. In addition, the faster a firm can analyze and calculate valuations, the more time its members can devote to business development and advising new clients. A best-in-class valuation practice builds efficiencies into the process, and one way to do this is to utilize solutions that automate junior-level analysis aspects and make the report-generation process easier. This can free up senior analysts for the value-added analysis and review.
Regulatory changes. Keeping up with regulatory changes and making sure a home-grown valuation template incorporates those changes can be time-consuming. Sageworks Valuation Solution is web-based, so it requires no updates or new software to generate valuations in compliance with AICPA valuation standards. In fact, the AICPA offers members of its Forensic & Valuation Services Section a discount on the Sageworks solution.
Attracting and retaining qualified staff. The tight market for accounting staff today means that many new hires lack valuation experience, even if your firm needs help in this area. Using an automated, user-friendly solution like Sageworks Valuation Solution allows you to introduce these employees to the valuation process efficiently and consistently, helping you to incorporate their skills quickly into engagements that are interesting and likely to retain their interest. In addition, the automated nature of the solution leaves more time for staff to perform "next level" tasks, effectively allowing a smaller staff to perform the valuation work of a larger staff.
To learn more about optimizing business valuations in your firm, download a free infographic, or watch a walkthrough of Sageworks Valuation Solution. 
Sageworks Valuation Solution
Sageworks Valuation Solution is a web-based, business valuation solution that helps firms streamline workflow, scale existing processes and increase realization rates. Explore features and benefits by watching a one-minute walkthrough video.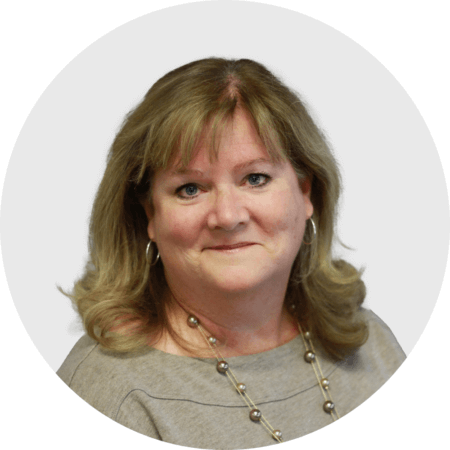 Mary Ellen Biery
Senior Strategist & Content Manager
Mary Ellen Biery is Senior Strategist & Content Manager at Abrigo, where she works with advisors and other experts to develop whitepapers, original research, and other resources that help financial institutions drive growth and manage risk. A former equities reporter for Dow Jones Newswires whose work has been published in