April unemployment ticks down to 8.1 percent
The U.S. unemployment rate dipped in April to 8.1 percent from 8.2 percent in March, but fewer-than-expected jobs were added.
The Bureau of Labor Statistics reported Friday that the number of unemployed people was little changed at 12.5 million, and the number of long-term unemployed people in April was also flat at around 5.1 million. Those people who have been jobless for at least 27 weeks make up about 41.3 percent of the unemployed, although the number of long-term unemployed has fallen by 759,000 from a year ago.
"The unemployment rate is not materially changing, which is disappointing since privately held companies continue to grow their sales and are generally the engine of job growth," said Brian Hamilton, chairman of financial information company Sageworks and a leading expert on privately held companies. "This probably reflects continued anxiety about the economy and where it will be 12 months from now. We are 34 months into an expansion and an 8.1% unemployment rate is too high at this point." 
The government said 115,000 jobs were added in April, with gains in professional and business services, retail and health care. Monthly job gains had averaged 252,000 between December and February, and economists had expected about 165,000 added jobs in April, according to Econoday.
Earlier data from Sageworks showed that privately held companies, which drive more than half of U.S. GDP and create more than 65 percent of new jobs, have seen their sales grow by an average 8.3 percent in the 12-month period ending in April. Net profit margins are about 6 to 7 percent, compared with around 4 percent on average in 2009, Sageworks data shows.
But private companies are too nervous about the future to ramp up hiring, according to a new Sageworks survey of accountants, bankers and other financial professionals who work closely with privately held firms. The online survey of 451 professionals between April 13 and May 1 found that 32 percent said their clients aren't hiring because they are concerned about the economy in general, while another 22 percent said private companies have become more risk averse because of lingering anxiety from the last recession.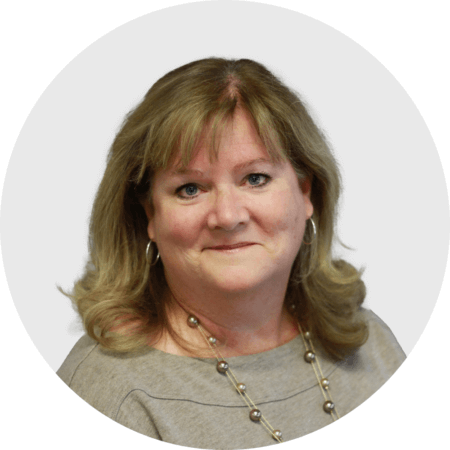 Mary Ellen Biery
Senior Strategist & Content Manager
Mary Ellen Biery is Senior Strategist & Content Manager at Abrigo, where she works with advisors and other experts to develop whitepapers, original research, and other resources that help financial institutions drive growth and manage risk. A former equities reporter for Dow Jones Newswires whose work has been published in