Are commercial construction lending opportunities a good fit?
With commercial real estate construction activity increasing, financial institutions may have the potential to gain income and drive profits from participating in lending tied to that growth. But CEIS Review recommends that before jumping in on commercial construction lending, institutions looking to manage risk should examine three aspects of their capabilities: Regulatory, expertise and risk tolerance.
Regulatory: "Regulatory agencies now require institutions engaging in CRE construction lending to have performed a comprehensive and thorough review of an institution's critical expertise in this specialized area," according to CEIS. "This should be in conjunction with enhancements to the institution's Credit Policy and a clear 'Strategic Plan' before continuing or re-engaging in any construction lending." Lenders must also review regulations related to reductions in the levels of CRE construction/renovation/improvement loans as a percentage of capital and the loan portfolio, CEIS advises.
Expertise:  Financial institutions should review the expertise level of all internal and external people involved in commercial construction lending projects in the past.  It's important to examine whether a lack of staff experience went unrecognized, leading to inadequate underwriting and monitoring, or whether documentation issues played a role in the performance. Examining whether the external expertise – the engineering or inspection firm or the general contractor – played a role in the past transactions can also yield insight that is helpful in considering future lending.
Risk tolerance: After reviewing historical experience regarding losses, institutions must address the current risk tolerance for these types of transactions, CEIS says. "Consideration should definitively include a tempered portfolio growth rate taking into account a lender's level of capital and its current loan portfolio mix, what are acceptable Loan to Value limits (considering Supervisory LTV limits), as well as Debt Service Coverage Ratios by type of property which should be outlined in the current Credit Policies," the firm said.
See the rest of the article here for more CEIS advice on risks related to certain types of CRE projects and on how institutions can use "participations" as an option when certain aspects (the size of the project, the institution's expertise or its risk appetite) prevent full funding such construction loans.
To learn more about managing risk within your financial institutions, download the whitepaper titled: "How to Balance Relationship-Based Lending & Risk Management".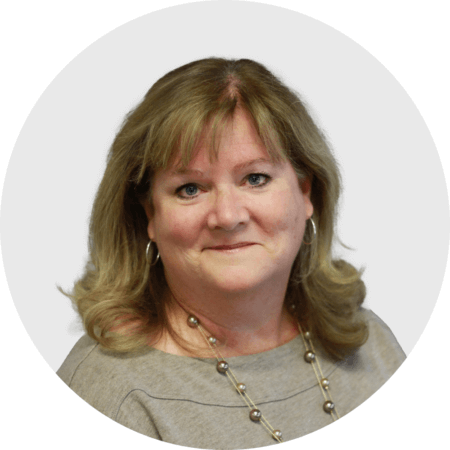 Mary Ellen Biery
Senior Strategist & Content Manager
Mary Ellen Biery is Senior Strategist & Content Manager at Abrigo, where she works with advisors and other experts to develop whitepapers, original research, and other resources that help financial institutions drive growth and manage risk. A former equities reporter for Dow Jones Newswires whose work has been published in