Are things getting better for small business?
After months of understandable pessimism, small business owners caught a bit of holiday-time cheer.
Big department, chain and apparel stores will report December sales results on Thursday. But by most measures, recent retail sales have been better than analysts expected going into the 2011 holiday season.
Two recent surveys show improvement in the small-business outlook, too, even as some economists are reportedly saying U.S. economic growth in the fourth quarter will be stronger than previously expected.
Indeed, data from Sageworks' financial statement analysis of privately held companies shows that small businesses are seeing stronger sales growth and higher profits than last year. The holiday-shopping season seemed to get off to a good start. A "Small Business Saturday" promotion during Thanksgiving weekend that spurred an estimated 103 million shoppers at independently owned small merchants — more than the 89 million expected by promoter American Express OPEN.
Small business optimism rose for a third consecutive month, the National Federation of Independent Business said Dec. 13. The group found small but widespread improvement in forward-looking components of its Small Business Optimism Index, even though the index remains weak and below the January index reading. "After so many months of pessimism, November's modest gain made it feel like spring, again," said NFIB Chief Economist Bill Dunkelberg. "We have good reason to be optimistic about last month's report and hopeful about what it means for the future. Still, our current reality is still very much the ongoing economic winter.
The NFIB will update that index on Jan. 10.
And Manta, an online directory and network for small and medium businesses, earlier this month said new business activity in the third quarter was up 12 percent from a year earlier. Manta found that 70 percent of small business owners it surveyed recently expect the small business economy will improve in 2012, with 90 percent of respondents optimistic about their own company's growth next year. Manta's new business activity data is based on data compiled from new business licenses, corporate filings at local and state levels, and utility data.
Manta CEO Pamela Springer said the increased activity is apparent in her own business.
"At the beginning of the year, we had about 900 business owners joining a day, and today we're seeing about 2,000 a day," she said in an interview. In addition to signing up for Manta's free services, a growing number of businesses are signing up for a subscription-based offering.
"A lot of the companies signing up are in the service industries," Springer said. Lawyers, accountants and limo services – an industry that got clobbered in 2008 and 2009 as corporations cut back on car services – are among the professions from which Manta is seeing increased business. As a result of the growth, Springer plans to hire 50 to 60 new workers in 2012, up from about 40 this year.
Small businesses employ about half of all U.S. workers, and accounted for 65 percent of net new jobs created between 1993 and 2009, according to the U.S. Small Business Administration. (The SBA generally defines small businesses as manufacturers with fewer than 500 employees, and non-manufacturing companies with less than $7 million in annual sales.) At the same time, the NFIB notes that the bulk of the unemployed in the U.S. were created in the small-business sector.
Firms with fewer than 20 workers employed 20 percent of private sector workforce in 2007 but accounted for a third of the employment decline in the recession," the NFIB said. "These 'existing' firms will have to re-hire many of the workers they let go to get employment back on track. Hopefully the process is getting underway."
For many employers, uncertainty regarding the sales outlook remains a deterrent to adding jobs or buying new equipment.
"Hiring new workers remains muted, as sales prospects offer little reason to hire more workers," the NFIB said. "Most equipment is still working, requiring little need to buy new stuff."
Sageworks performed an analysis of financial statements for U.S. companies with sales of $7 million or less and found that these small businesses, on average, have seen a roughly 3 percent increase in sales so far this year. Small businesses' sales increased about 2 percent in 2010 after a roughly 6 percent drop in 2009, according to Sageworks' data.
Small-business profits are also higher this year, Sageworks' analysis shows. Adjusted pretax net profit is about 6 percent higher this year for private companies with less than $7 million in annual sales.  Sageworks adjusts pretax net profit to exclude taxes and owner compensation in excess of their market-rate salaries. These adjustments are commonly made to private company financials in order to provide a more accurate picture of the companies' operational performance.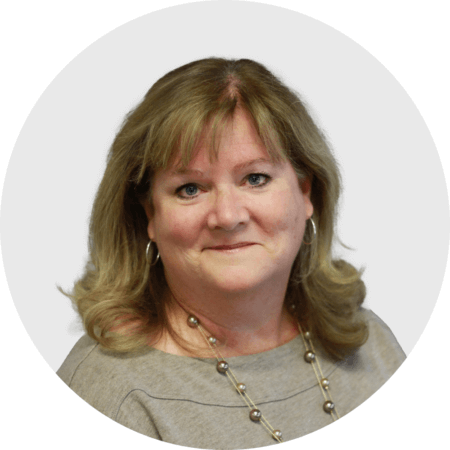 Mary Ellen Biery
Senior Strategist & Content Manager
Mary Ellen Biery is Senior Strategist & Content Manager at Abrigo, where she works with advisors and other experts to develop whitepapers, original research, and other resources that help financial institutions drive growth and manage risk. A former equities reporter for Dow Jones Newswires whose work has been published in