As auto sales improve, parts makers posting strong growth
Privately owned motor-vehicle parts manufacturers in the U.S. have posted one of the strongest sales growth rates among all U.S. industries in the past 12 months, according to a new analysis of financial statements by Sageworks, a financial information company.
Motor-vehicle parts manufacturers have posted nearly 22 percent sales growth over the last 12 months, compared with 15 percent sales growth among privately owned automobile dealers in the same time period, according to Sageworks' financial statement analysis.
The new data comes as major U.S. automakers on Monday reported better-than-expected September sales, boosted by sales of full-size pickups and SUVs.
General Motors reported a 20 percent jump in vehicle sales from a year earlier, topping a forecast by automotive information specialist Edmunds.com. The largest US automaker said sales of full-size pickups and SUVs were especially strong as its truck sales jumped 34 percent.
No. 2 Ford said September sales increased 9 percent, as it, too, saw strength in pickups and SUVs. Toyota and Honda, however, saw sales declines as they continue to recover from inventory shortages tied to Japan's earthquake in March.
The automakers' sales reports prompted an economist with Ford to tell the Reuters news service that some of the increase is tied to customers who had delayed replacing aging vehicles but who are finally buying as the economy seems to stabilize.
The news service also said General Motors' sales chief said the monthly auto sales and other economic data out recently point to a slow-growth economy but not a double-dip recession.
Tracking the health of auto parts manufacturers is important because they employ the largest percentage of workers in the motor-vehicle and parts industry, accounting for some 6 out of 10 jobs in the industry, according to the U.S. Bureau of Labor Statistics. The agency says parts makers also make up 7 of 10 establishments tied to U.S. automaking. This includes producers of electrical and electronic equipment; engines and transmissions; brake systems; seating and interior trim; steering and suspension components; air-conditioners; and motor vehicle stampings, such as fenders, tops, body parts, trim, and molding.
Only about 2 in 10 workers in the overall motor vehicle manufacturing industry are engaged in the assembly of motor vehicles, according to the Bureau of Labor Statistics.
And overall, the U.S. auto industry in a typical year accounts for about 5 percent of gross domestic product and nearly 6 percent of all manufacturing employees, according to the U.S. Department of Commerce.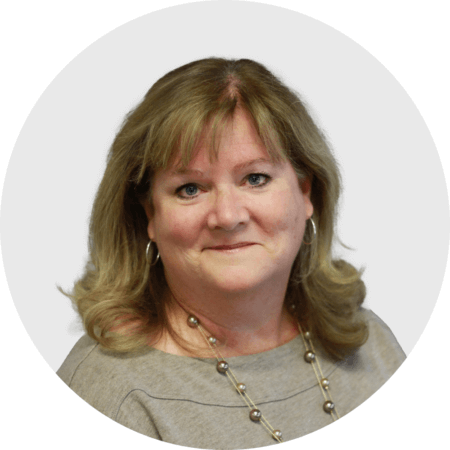 Mary Ellen Biery
Senior Strategist & Content Manager
Mary Ellen Biery is Senior Strategist & Content Manager at Abrigo, where she works with advisors and other experts to develop whitepapers, original research, and other resources that help financial institutions drive growth and manage risk. A former equities reporter for Dow Jones Newswires whose work has been published in