Fumbling financials: How to avoid the pitfalls of presenting numbers
Part I: Numb from numbers
Plato said, "A good decision is based on knowledge and not on numbers."  But the reality of business is that numbers are the starting point for most decisions. 
Financial information is typically the central building block for seeking a bank loan to start or expand a business, a board's approval for a new project, or a manager's OK on a new hire. Most business situations require financial information to justify or explain what's going on and what's ahead. 
Still, Plato's point is a good one to consider as you prepare to present financial information to various audiences. Most people receiving numerical information expect to expand their knowledge in the process. Too often, though, they leave with a lot of numbers swimming around in their heads but little in the way of actionable information.
Maybe you love dealing with numbers but are less comfortable communicating what they mean. Or maybe you're confident in your presentation skills but are less so about which financial information is critical to convey. Either way, you'll learn some helpful tips here each Thursday over the coming weeks. 
In today's column, we'll highlight one of three common pitfalls of presenting numbers. Next Thursday, you'll learn about additional mistakes and how to avoid them. Later, you'll find advice for preparing to present financial information, as well as ideas for key data to consider including in your report. And finally, we'll provide helpful resources to learn more about the best ways to give financial presentations. Please let me know (click on the email link above my picture) if you have additional suggestions for presenting financials; we may publish your tips here at a later date.
Problem 1: Numb from numbers. 
Solution: Keep it simple.
Heading the list of pet peeves about financial presentations? Too many numbers. Time and again, executives point to the use of excessive data as aggravating.
PowerPoint presentations have made it easier to present financial information – too easy, some people would argue. When it's easy to generate slide shows, presenters often err on the side of presenting too many numbers.  That can irritate an audience or worse yet – put listeners to sleep.
Keep your data simple and focused, experts suggest.  And provide word-based summaries of the numerical information to tell your audience what it all means.
"The best communication for most people, myself included, is simple," says Charley, Moore, founder and chairman of online legal advisor Rocket Lawyer. Putting up an entire spreadsheet on a screen is a big turnoff, he says. Instead, use a simple graphic that makes an assertion or identifies an insight.
Remember, it's not about data; it's about information, says Brian Hamilton, chairman of financial information company Sageworks. He has sat through many financial presentations as a CFO, a CEO and an investor.  "I have a big problem with seeing 400 accounts on a chart of accounts," he says. Similarly, it's frustrating to look at data on a page without any kind of summary, he says.
Next Thursday: Meaningless minutiae
For a complete guide on how to prepare a financial presentation for your colleague, investors or board of directors, download the whitepaper titled: "Fumbling Financials".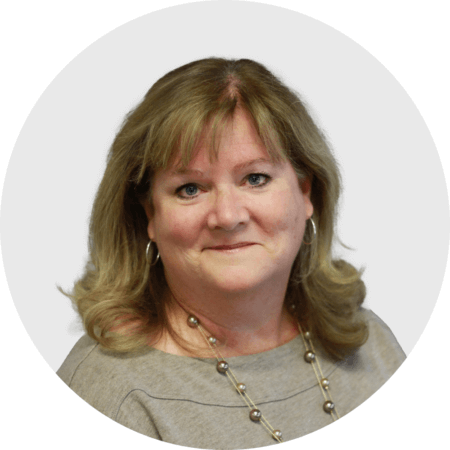 Mary Ellen Biery
Senior Strategist & Content Manager
Mary Ellen Biery is Senior Strategist & Content Manager at Abrigo, where she works with advisors and other experts to develop whitepapers, original research, and other resources that help financial institutions drive growth and manage risk. A former equities reporter for Dow Jones Newswires whose work has been published in