Hiring headache? Try technology
One of the biggest obstacles for many community banks and credit unions with aggressive growth goals is staffing. As the institution grows there is more for everyone to do, and additional staff is often necessary to keep up.
However, growing the staff can be a real challenges for many banks and credit unions. For one thing, there is a limited number of qualified loan officers and credit analysts on the market, especially seasoned bankers that have the skills needed in a rapidly growing institution. Additionally, talented loan officers are frequently poached, creating high turnover and making competitive compensation necessary. Moreover, many community banks and credit unions are located in more rural areas. While these are wonderful communities to call home, it can be difficult to convince prospects to relocate to less central locations.
The answer to this staffing problem is technology that streamlines and automates as many tasks at the institution as possible. At a growing financial institution it is imperative that each existing staff member be as productive as possible. This is doubly true when hiring additional staff can take several months. By implementing automation technology each staff member can increase their productivity to get more done with the existing staff. Automation technology is not about replacing staff, it's about taking rote tasks off their plate so that they can focus on higher-value activities.
For example, Loan officers spend their time best when they are able to get out into the community and build relationships with the local small business community. By arming loan officers with a digital loan application process they can minimize the time they spend shuffling papers and chasing down documentation and instead focus on generating new business and providing superior customer service.
Likewise, Credit Analysts are best deployed on the analysis of borrower financials, not manually keying in data or double-checking for errors. By eliminating manual data entry with a tool like Sageworks Electronic Tax Return Reader and implementing spreading software that can automate lending decisions, analysts can focus on value-add analysis, rather than rote tasks.
Ultimately, growing banks and credit unions will need both additional staff and automation solutions in order to scale. However, by implementing automation technology early on banks and credit unions will be well positioned to achieve their growth goals without relying solely on staff increases.
Learn more about Sageworks solutions for lending automation.
Additional Resources:
CRE Lending: Growing profitably in the current environment
Lending in a competitive environment
Sageworks Lending Solution helping community banks and credit unions grow
About Sageworks:
Sageworks offers lending, credit risk and portfolio risk software to help commercial lenders lower costs and improve the borrower experience. By automating business loan operations with Sageworks, banks and credit unions make good loans faster and optimize risk. Sageworks stands alone with a fully integrated life-of-loan solution, product and industry experts, exclusive benchmarks, patented technologies and an engaged client base of over 1,100 financial institutions.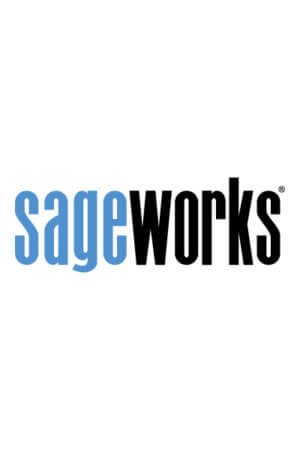 Sageworks
Raleigh, N.C.-based Sageworks, a leading provider of lending, credit risk, and portfolio risk software that enables banks and credit unions to efficiently grow and improve the borrower experience, was founded in 1998. Using its platform, Sageworks analyzed over 11.5 million loans, aggregated the corresponding loan data, and created the largest