How to present stress test results to the bank Board: Part II
Yesterday's article examined the importance of presenting actionable stress test results to the Board, as well as how to structure the Executive Summary of a stress test analysis. This article focuses on the remainder of the presentation, beginning with a section on local and national conditions.
After the Executive Summary, the next section should include more detail (one or two-page description) of local and national conditions. This summary would be heavy on bullet points and graphs to emphasize loan-portfolio risks as well large product concentrations. Bullet points could include narrative on:
• Job growth/unemployment
• Property values
• Delinquency trends
• Property values (commercial and/or residential)
• Interest rate expectations
Graphs would also be used as supporting evidence for selected bullet points. Graphs can be manually created or downloaded from a number of Federal websites such as the FFIEC, Federal Reserve and Census Bureau. Other options include Economy.com, Trepp and Bloomberg. Make sure to identify sources for this data, either on the graph itself or in a bibliography at the end.
Following the economic conditions, the report should focus on the actual stress tests and methodology. It is recommended to devote one page to briefly explaining each test in bullet points, describing what was tested and how it was tested. It is also critical to identify any new tests or products being tested.
The final page would be the stress test results, including the bottom up concentration test. A recommended format for the results is to use columns for each test as well as the Bank's own forecast (see below). Within each test, the range of expected losses (either the two-year number or the one-year number) would be shown with the expected loss percentage. At the bottom of each column, expected losses would be measured as a percentage against bank capital and pre-tax, pre-provision income.
As a point of reference, it would also be wise to include the previous year's tests, provided the same tests were used. This would highlight any changes in credit quality and portfolio size and would help the Board understand significance of changes. Finally, it would also be prudent to include quarterly net charge offs since the last stress test was performed so those results can be measured against last year's forecast and last year's stress tests.
Over time, the tests performed will change. It will also be an ongoing effort for bank management to review not only the relevance of a stress test, but the data integrity, as well. If data collection efforts at the bank change, should data sets for the stress test change? Or does the bank have new data to integrate into a stress test that makes the results more meaningful? This feedback can come from both management and the Board, with the goal of prescribing methodologies and datasets that are timely and commensurate to risk.
To find out more about presenting stress test results to your board, download this complimentary whitepaper: Stress Testing: Presenting Results to Your Board.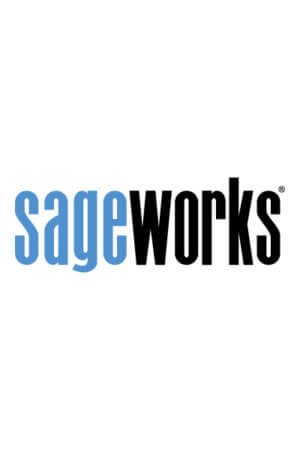 Sageworks
Raleigh, N.C.-based Sageworks, a leading provider of lending, credit risk, and portfolio risk software that enables banks and credit unions to efficiently grow and improve the borrower experience, was founded in 1998. Using its platform, Sageworks analyzed over 11.5 million loans, aggregated the corresponding loan data, and created the largest