How "Veiled Value" hurts your accounting firm
By Jason Blumer, CPA
Founder, The Thriveal CPA Network
Listen to Blumer's presentation on different pricing structures for firms, the economic reality of value, and how to influence your clients during pricing. Access the replay of the recent Sageworks webinar featuring him: "Considering Value Pricing to Effectively Price Your Services."
Value is embedded in the processes by which accountants service customers, price customers, collect money from customers, communicate with customers and interact with them in practically every other way. But on your own, it can be difficult to see the value you provide.
I call this Veiled Value. What is dangerous about veiled value is that it is of no value at all if you can't request a price for it. One of the greatest strategies CPA firm owners can adopt is to unearth the value they are delivering, display it before their customers, and effectively communicate that value with an adequate price.
Consider this scenario: If you are delivering some recurring services to a customer and perform work that was not originally intended to be in the contract, you are proactively helping the customer. That's good. But if you don't tell them what you've done, then a) the customer never learns they needed the service and b) the customer never learns you provided them a service.
Work that is done in secret fails to give your customer the opportunity to attach value to that service.
It's often a pain to stop work, communicate to the customer what you are doing and try to align on what the value is by requesting a new price (typically under a change order). But the wise firm will make their value explicit. Give the customer the opportunity to attach value to your work through proper (1) anticipation and (2) scoping of your work with your customer. Let's break that down:
1. Anticipation – To unveil value, you must anticipate the future service that you will deliver. Professionals can do this because they spend a lot of time with customers in order to anticipate their needs. Anticipating needs and services provides the opportunity to explicitly spell out our value.
2. Scoping – A properly scoped contract puts the customer on notice that the value is explicit because it is actually written down in our contract. The assumption is that we consider everything outside of those safety walls to be veiled value. "Scope Seep," or performing work outside of the walls of a contract, doesn't allow customers to attach value to what we have done and is bad for our firms and our customers.
Communicated value in the present lays a future foundation of continued value delivery. The next time you renew your contract, or ask your customer to continue being a customer, they will remember what you have done in the past, and can attach greater value to what you hope to do in the future.
Here are four tips for unearthing veiled value:
1. Use your processes as a way to anticipate, document, and communicate your value. Make sure your processes are constructed with the goal of shining a big fat light on your value. For example, an onboarding process can be a way to highlight your value.
2. Before your work begins with the customer, use restrictions in the pricing as a way to highlight your value. For example, when meeting with a potential new customer, tell them that they will have access to your team, but access to the owner is a different price. You have just highlighted the value of the owner's counsel and created a way to price for it. This value is more apparent before your work begins.
3. After your work begins, consider using pain as a way to make your value obvious and price for it appropriately. For example, if a current customer comes to you (and you have properly set them up for value recognition with a properly scoped contract) and says, "I know I'm late, but I just found out that my tax return has to be done within a couple of days," that pain is an opportunity to highlight your value and price accordingly to move that client's work in front of all other clients' work. The pain of needing an expedited tax return allows them to rightly perceive value.
4. The passing of time diminishes the perception of value, so bring your veiled value to the attention of your customer as soon as possible. Let's say you let a customer tell you to finish their tax return within a couple of days of the due date (though they brought the information to you late) and you finish the return by April 15, 2015. You've thought about it, and were a little frustrated about their lack of attention, so you decide to bring it up to the client the next year when they bring you their tax stuff. Will the client be able to attach value to the service you provided a year ago? To be sure, it will be harder than if you had allowed their pain to highlight your value back on April 15, 2015.
Remember: Veiled value is essentially free value. If a customer can't attach value to your service, then they can't pay for it. Make your value explicit.
Jason Blumer, CPA, is the founder of the Thriveal CPA Network and Chief Innovation Officer of his own firm, Blumer CPAs. As a speaker, writer and podcaster, Jason desires to be out front shaking up the public profession of accounting with new ways to do things, and a renewed focus on the customer.  Jason loves to watch documentaries on just about anything. He lives in Greenville, S.C., with his wife and their three children.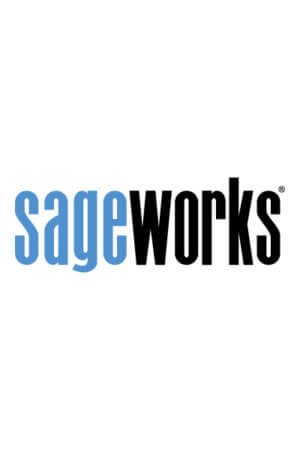 Sageworks
Raleigh, N.C.-based Sageworks, a leading provider of lending, credit risk, and portfolio risk software that enables banks and credit unions to efficiently grow and improve the borrower experience, was founded in 1998. Using its platform, Sageworks analyzed over 11.5 million loans, aggregated the corresponding loan data, and created the largest