Improving banking customer satisfaction with technology
Technology has drastically changed the ways we interact with different industries, from shopping to taxiing around town. For the first time in its five-year history, the annual Economist Intelligence Unit survey revealed that keeping up with changing customer behavior and technology are the most important trends to bankers – even more so than regulation. Similar to the way that retail had to adapt to customers' desire to shop online rather than in brick-and-mortar stores, banks and credit unions are feeling the pressure to keep up with digital trends to align with customers' preferences. There are several areas in particular where banks are incorporating technology in their efforts to improve customer satisfaction.
Go digital
Smartphones have completely transformed the banking landscape.  In 2015, weekly mobile bankers exceeded that of weekly branch bankers for the first time, according to Javelin Strategy. Overall borrower satisfaction ranks consistently higher among small banks and credit unions, but big banks reign supreme in mobile and online satisfaction, according to a study by J.D. Power. But don't plan on going totally digital anytime soon. Based on the J.D. Power 2018 U.S. Retail Banking Satisfaction Study, customers that utilized both online banking and branch banking were the most satisfied, while digital-only customers and branch-only customers ranked the lowest satisfaction. While customers may not want to interact with the branch when checking their balance or transfer money, many still desire personal interactions when it comes to handling concerns or seeking advice, researching products and fees, and opening new accounts.
Automate the lending process
A common theme among people using technology throughout their daily lives is their desire to save time or simplify processes. One of the most significant pain points for borrowers is the amount of time processing a loan, and it is in this area where technology can help. Over half of bank applicants report being most dissatisfied with long wait times for credit decisions and a difficult application process, according to the 2017 Small Business Credit Survey by the Federal Reserve. To speed up the lending process, financial institutions have found that automating and digitizing the lending process significantly reduces the time spent originating a loan, allowing them to provide decisions more quickly.
Learn how to book loans faster while managing risk.
The data collection and data entry process are two areas in particular that take a significant amount of time in the lending process, and these are two steps that can be greatly accelerated with the implementation of technology. For example, financial institutions that utilize a digital loan application can allow applicants to sign documents electronically using an electronic signature service such as Adobe Sign. Oftentimes, a loan application filled out by one party requires signatures from multiple people and businesses. The integration of electronic signatures and online loan applications cuts out unnecessary communication, extra trips to the bank and extensive printed applications. This clearly can make the borrowing process more pleasant for bank customers.
Technology is also helping automate the process of entering data so that lenders can more quickly provide decisions on loan applications. Some credit risk solutions are able to combine borrower-submitted digital documents, such as multiple tax returns, with credit reports and asset account information automatically into a personal financial statement for the lender to review – with no data entry whatsoever. The automatically built statements make the process easier and more efficient for both the borrower and the lender.
Technology has changed many industries' strategies and approaches to customer satisfaction, and banking is no exception. No matter the industry, customers are seeking an efficient, seamless process. Financial industries have a tremendous opportunity to not only tap into technology to improve customer satisfaction and experience, but also to greatly reduce their own processes and costs.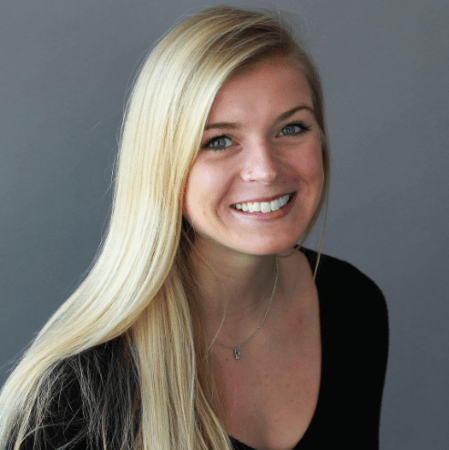 Kylee Wooten
Media Relations Manager
Kylee manages and writes articles, creates digital content, and assists in media relations efforts