Marketing Tips for Credit Unions
In March 2018, the Credit Union National Association (CUNA) held the 25th Annual CUNA Marketing & Business Development Council Conference in San Francisco. At this conference, they held a "Tech Talk" session that "digs into the intersection of marketing and technology." Here are some takeaways:
Embrace marketing automation
During the Tech Talk session, Patrick Adams, CEO of St. Louis Community Credit Union said, "The biggest opportunity that I see today for credit unions as a marketer… is the use of marketing automation because it unifies a lot of different technologies under one roof to where we can gain a better understanding and insight in how our marketing is… performing."
Marketing automation can help increase your credit union's marketing plan effectiveness through a number of ways. One place to start is with targeted email campaigns.
Connect with members through strategic storytelling
While it is important to maintain a marketing plan that matches the technological pace of your members, don't miss out on the opportunity to connect personally. Madhukar Kumar, vice president of product strategy for Oracle, told "Tech Talk" attendees: "Technology is no longer a barrier. It is a lot easier to be efficient and more productive." However, Kumar warned that "humanizing the interaction is still a challenge for many."
One way to humanize marketing interactions with members is to incorporate strategic storytelling into your marketing plan. Stories make your credit union memorable: "Hearing them causes chemical changes in our brains that improve our focus and heighten our empathy," according to  Kindra Hall, author, communications expert, and "professional storyteller."
Hall during the conference reportedly instructed credit unions to follow these steps in effective storytelling: first, make a list of your credit union's values, services, and promises. Second, to craft the story, "consider the audience, set the scene with people and place, be specific and vivid and include emotions: the struggle and the hope." Finally, tell these stories on "your website, via social media and email, and in conversations with members," said Hall.
Measure success using metrics  
Does your credit union have an Instagram, Twitter, and Facebook page?  Some of your members may check these social media platforms more often than they check their inbox, and these can be good ways to get the word out on new products and services or to remind members that you want to help. You can easily measure the success of your efforts through tracking follows, likes, and shares of your content, and you should see an improvement of website traffic linked to your accounts. Implementing marketing automation can offer metric evaluation on an even more dynamic level.
James Robert Lay, CEO of Digital Growth Institute, said during the "Tech Talk,"  "Failure in financial services is often frowned upon. But in digital marketing it is good. You can learn from it and adapt your campaigns fast."
Learn how to analyze and approve loans more quickly.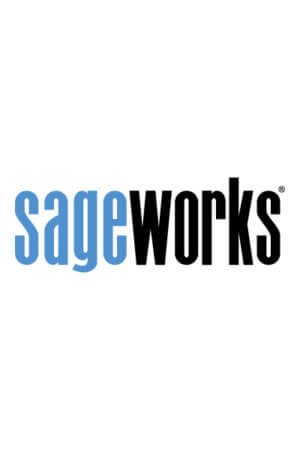 Sageworks
Raleigh, N.C.-based Sageworks, a leading provider of lending, credit risk, and portfolio risk software that enables banks and credit unions to efficiently grow and improve the borrower experience, was founded in 1998. Using its platform, Sageworks analyzed over 11.5 million loans, aggregated the corresponding loan data, and created the largest