Marketing tips to boost your valuation business
Unlike many traditional accounting services, such as tax preparation and auditing, valuation work is often a one-and-done kind of engagement. Recurring projects with the same client aren't very common, unless it's an annual assessment of an Employee Stock Ownership Plan (ESOP) or something similar. 
As a result, bringing in new clients is a top priority for valuation and forensic accountants. A recent AICPA survey found that 87 percent of them consider the task extremely to somewhat important.
Accountants and other valuation professionals can take a number of steps to generate new valuation engagements aside from cultivating referrals from valuation clients. The U.S. Small Business Administration (SBA) offers several case studies of various business owners who boosted their marketing, and many of the techniques can be applied to generating new clients for valuation professionals. Consider these ideas:
Showcase your business through community participation. Look for events, charitable organizations and personal causes for which you can provide advertising support or volunteer time. For a business-valuation professional, that could also mean offering to write an article for your local news website or newspaper on the importance of business owners knowing the value of their companies. Or you could offer a lunch-time speech or mini-workshop on succession planning for the local chamber of commerce's monthly meeting. An advantage of participating in the community is that you can set expectations regarding what you do and why you should be hired. You also learn more about potential customers while demonstrating your concern for them. This is a good way to build up your image as an expert so that someone thinks of you immediately when they hear a friend discuss a need for valuing their business.
Get a buzz going by getting out of the office. Networking and repeated personal contacts build business, according to the SBA, but some people aren't natural extroverts. Try to incorporate networking and marketing with activities you already enjoy. These efforts don't have to involve hard-selling tactics. Are you a golfer? Make it a point to meet local golf course and golf shop owners, who may one day think of retiring if they can sell their business. Support charities that use golf outings as fundraisers, and use the time on the course to network with participants who may be business owners or who may know business owners needing your services to create a performance dashboard. Being "out there" in front of other people (even those who themselves may not need your services) helps you become a recognized expert. Additionally, these face-to-face interactions can often help business owners better understand reasons to value a business, or clear up any misconceptions about what the process may entail.
Trade shows can generate new customers. Examine your local convention center's calendar for trade shows or conferences attracting business owners. Is a franchise association meeting in your town or nearby city? Many of those owners may be looking to buy or sell businesses. Think of which professionals may also come into contact with people who need a valuation (lawyers, bankers, etc.), and attend trade shows where you can meet these professionals and showcase your valuation services. Hold an inexpensive business-card drawing for a prize and then follow up with all of the contacts and attendees with a direct-mail piece describing your services. Look for other opportunities to stay in touch with these new contacts, and make sure to follow up with anyone who expresses an interest in what you do.
Valuation services may not be your primary practice focus, and perhaps it seems like you don't have time to market those services. Consider using an automated valuation solution to shorten the report-writing process of valuations by five to 10 hours per engagement. That's the savings being reported by clients of Sageworks' Valuation Solution, and it's time you can use to network and develop new referral sources for valuations.
To learn how to streamline the valuation process so you can spend more time developing new business, watch a walkthrough of the Valuation Solution. Download a free checklist of Ways to Win New Valuation Clients.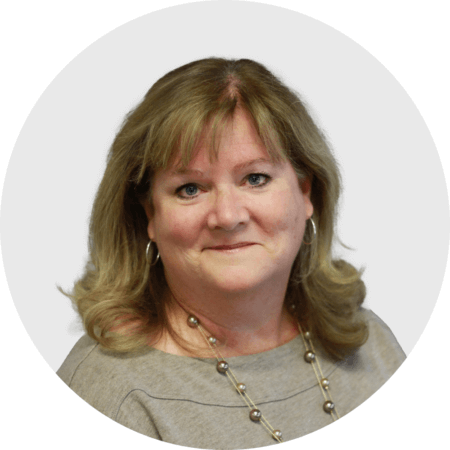 Mary Ellen Biery
Senior Strategist & Content Manager
Mary Ellen Biery is Senior Strategist & Content Manager at Abrigo, where she works with advisors and other experts to develop whitepapers, original research, and other resources that help financial institutions drive growth and manage risk. A former equities reporter for Dow Jones Newswires whose work has been published in