Featured first in Accounting Today.
Chris Frederiksen, chairman and CEO of the 2020 Group and a partner of ProfitCents, recently spoke with Accounting Today and suggested what accountants can do now to prep for a more successful 2013 tax season.
Invest in a decent scanner.

You can't rely on someone to enter all the necessary data so it's critical to have an efficient and reliable scanner through which you can document all files collected.

Invest in more than one computer monitor.

It improves your work efficiency when you aren't required to click through screens. It is something you can optimize: see if two, three or even four screens make tasks easier to perform.

Find software that can scan, organize and populate for you.

Software services are available that take a scanned document from your client, put the pages of the document in a proper order and then use the document to start filling in a tax return. It won't complete the return; your office will have to do some "cleanup". But if the software can complete 60 percent of the work, it will make time required much shorter.

Try a direct mailer to local homeowners.

Email may be cheaper, but don't underestimate the power of the old fashioned mailer. In some cases, up to five letters could be merited:  an introductory letter, a letter on December 1 offering a free half-hour consultation, a letter on February 1 offering a 10 percent discount if they come in before February 15, a similar letter on March 1, and a final postcard on April 1.

Thank your customers.

Within five days of completing a tax return, send a thank you note to clients thanking them for their business. But you can prepare these notes now, before tax season, so time isn't wasted. If you include business cards with the thank you, it also makes it easier for clients to refer you to their friends and colleagues.

Use tax organizers.

  Pay to have these inserted in local papers or otherwise distributed as marketing material.

Offer audit prepayments.

Since the likelihood that your clients will be audited is small, offer in advance, as a paid service, to cover any audit requests they may receive and to handle all the mail surrounding the audit. It will give your clients a piece of mind and you the opportunity to provide further services.

Tell your clients about deadlines for mail-ins.

Let them know now to send in information by February 25th so they can begin to collect their information in advance.

Begin scheduling appointments now.

In the thick of tax season, when you need all the firm's resources focused on tax services, it would be nice to minimize the hassle that can come with scheduling and reminding people of appointments. Schedule as many as possible in advance, and then use an automated service to remind them of the appointment a week in advance.

Rethink your current capacity.

With the high demand for tax return work that is expected in 2013, there may not be sufficient U.S. tax preparers to meet demand.  Review capacity now to see if you should hire additional workers or consider an outsourcing service.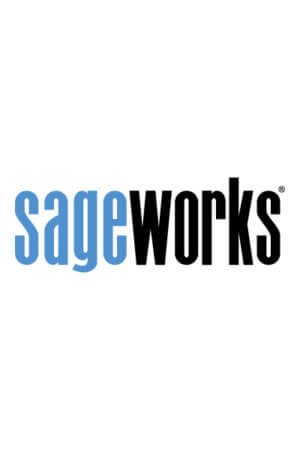 Sageworks
Raleigh, N.C.-based Sageworks, a leading provider of lending, credit risk, and portfolio risk software that enables banks and credit unions to efficiently grow and improve the borrower experience, was founded in 1998. Using its platform, Sageworks analyzed over 11.5 million loans, aggregated the corresponding loan data, and created the largest