Dog days bright and clear
Indicate a happy year;
But when accompanied by rain,
For better times our hopes are vain
– Traditional English proverb
Friday's jobs report for July was neither decidedly sunny nor gloomy, even though stocks on Wall Street rallied to three-month highs.
U.S. employers added a net 163,000 jobs in July, topping forecasts, but the unemployment rate and the number of total unemployed were essentially flat to June levels, indicating hiring is still experiencing its own version of the "Dog Days" of summer. 
"Even though the number of jobs added was more than expected, the unemployment rate at 8.3 percent is still too high," said Brian Hamilton, CEO of Sageworks Inc., a financial information company.
The Bureau of Labor Statistics said both figures have shown little movement so far in 2012, but the report was good enough that Wells Fargo economists said it "should go a long way toward soothing fears that the economy is poised to slide back into recession."
Owners of privately held companies, which generate more than 50 percent of GDP and U.S. jobs, remain cautious on hiring even though data from Sageworks shows that the private-company revenue and profitability are up, on average. With internal business conditions like that, Hamilton said, one has to examine what external factors are holding business owners back.
"There are good reasons for them to sit on the fence right now," Hamilton said. "It's popular to blame Washington for everything, but from a private-company perspective, I believe that in this case, it's a major reason we're stuck in the muck of a jobless recovery."
Business owners need clarity on the expiration of the Bush-era tax cuts so they can develop forecasts and plan, he said. "Even if it's a 'bad' policy decision, something is better than nothing."
Similarly, Washington will have to attack the growing deficit to combat business owners' underlying sense of uncertainty about the future. "Everybody knows that too much spending is the big problem – so big that no one wants to face it," Hamilton said. "But the lingering effect of not doing anything is that everyone is nervous."
That, in turn, leaves consumers and businesses skittish about their own spending. "And when consumers and businesses are skittish about spending, companies throughout the U.S. will remain too nervous to hire," he said.
This article was originally published on Forbes.com.
For more comments by Brian Hamilton on the July employment situation report, see his interview on CNBC here.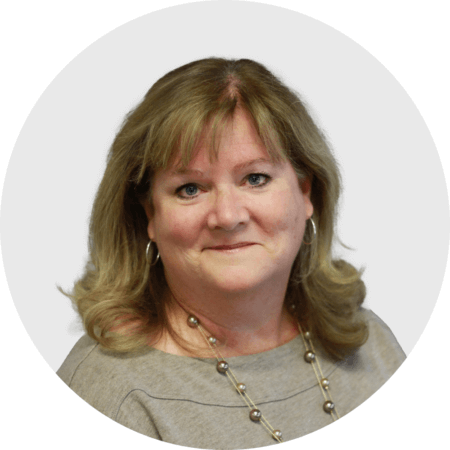 Mary Ellen Biery
Senior Strategist & Content Manager
Mary Ellen Biery is Senior Strategist & Content Manager at Abrigo, where she works with advisors and other experts to develop whitepapers, original research, and other resources that help financial institutions drive growth and manage risk. A former equities reporter for Dow Jones Newswires whose work has been published in