What is the importance of industry analysis?
Industry analysis is critical for any business professional looking to stay competitive. Whether we're using it to gauge the competition or track our own progress, we regularly monitor our own performance. But are we really getting the most out of the information provided to us?
When you ask someone what they analyze when considering their business, the majority of professionals would say their individual competitors, or their own performance over a given period of time. They gauge themselves in the marketplace by comparing their financials with others in their same industry using different metrics that evaluate everything from COGS to Net Profit and ROI. Whatever the case, the same pattern usually follows suit; they merely benchmark themselves against their own past performances, or someone else's.
Analyzing your competitive landscape is useful for a myriad of reasons, including the aforementioned gauge of how you're doing compared to the industry, but there is more you can do with industry information. Looking across industries, not only at your own, allows you to see performance trends and assess potential market opportunities. If you're considering expanding, or repositioning, your target client base, industry information is an extremely valuable tool to assess the health of different industries. The same industry information you use to gauge your performance, could easily be used to gauge the performance of other industries; allowing you to more accurately note the pitfalls and strengths of across sectors.
So now you're thinking, "great, but how does that specifically affect me?" Let's say you're the owner or partner of a CPA firm and you're considering repositioning your firm to focus on a new industry niche, but don't know which industries to target specifically. By gauging an industry's health as a whole, you could decide that the restaurant market in your area has remained stagnant while the technology industry is booming. This gives you a starting point for advertising, networking and reaching out to potential clients. By analyzing current industry trends, you could more confidently point your business in a new direction and possibly save it from entering a poor market.
In addition to being able to better target your prospective clients, industry information allows you to better help your current clients by assessing their specific industry's health. Offering your clients deeper insight into their industry opens up the opportunity for new consulting engagements and increases the likelihood they'll see you as a trusted advisor, rather than just an accountant. Keeping your clients current with industry trends and being a thought leader for your client is something unique that only you can offer and may pay dividends in the future.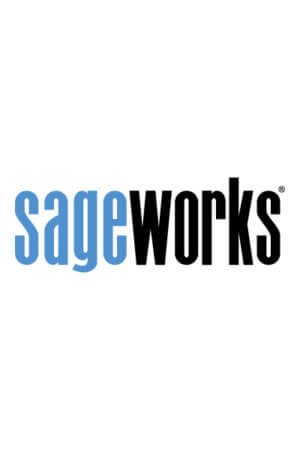 Sageworks
Raleigh, N.C.-based Sageworks, a leading provider of lending, credit risk, and portfolio risk software that enables banks and credit unions to efficiently grow and improve the borrower experience, was founded in 1998. Using its platform, Sageworks analyzed over 11.5 million loans, aggregated the corresponding loan data, and created the largest