Last week's jobs report showed that fewer-than-expected positions were added in March, stoking concern that the economy isn't growing fast enough. But several industries that have driven a lot of the hiring over the last year continued to add workers last month.
Who's been hiring, and which industries have the kind of business fundamentals that could pave the way for adding more jobs?
Manufacturing, health care and food services and drinking places added jobs in March, continuing trends that have helped unemployment rates in related sectors decline since the start of the year, according to data from the Department of Labor. Aerospace manufacturer Boeing Co. (NYSE:BA) and restaurant chain Red Robin Gourmet Burgers (NASDAQ:RRGB) are among publicly traded companies in growing industries that are either hiring or have announced plans to expand.
And over the past year, the professional and business services industry has been among the top-hiring areas, even though the unemployment rate has trended higher since late 2011, the data shows. (Unemployment rates for various industries are not seasonally adjusted by the government.)
"The likelihood that an industry will be hiring is really a function of the industry's current and projected sales growth as well as their current profit margins," said Libby Bierman, an analyst with Sageworks, a financial information company. "If a business isn't growing its revenues or if its demand is down, then obviously that business is not going to recruit additional employees anytime soon. Likewise, if the business is barely profitable, then any hire that will not lead to a direct increase in sales—like a manager position or any overhead personnel—would be an ill investment."
Sageworks conducted a financial statement analysis of privately held companies in industries that have been adding jobs and found that each of those industries has experienced rising sales and improving profit margins in the last two years. Through its cooperative data model, Sageworks collects financial statements for private companies from accounting firms, banks and credit unions. Net profit margins are adjusted to exclude taxes and owner compensation in excess of their market-rate salaries. These adjustments are commonly made to private company financials in order to provide a more accurate picture of the companies' operational performance.
"Industries that have been adding jobs at a good rate include manufacturing, professional services and health care," Bierman said. "Professional services and manufacturing have seen fairly significant sales growth for the last two years in a row, around 10 percent sales growth each year. As companies in these industries grow, it makes sense that they would add to their payrolls to sustain that growth."
Employment services, accounting and computer system design firms are among those within professional services that have added the most jobs over the past year, federal data show.
Health care-related industries, on the other hand, haven't seen high sales growth, Bierman noted. "But they have healthy profit margins," she said. Net profit margins have been 10 to 11 percent the last two years, compared with about 6 percent for all privately held companies. "Health care industries are better situated to add overhead employees without risking unprofitability," she said.
For job seekers, another important factor to consider in addition to growth and margins is the industry's current unemployment rate, according to Bierman. For example the unemployment rate (not seasonally adjusted) among construction-affiliated employees is almost double (17.2) the national average (8.4). "With that many other people in the industry vying for a job, any job posting will be flooded with candidates," she said.
See the entire post on Forbes.com here.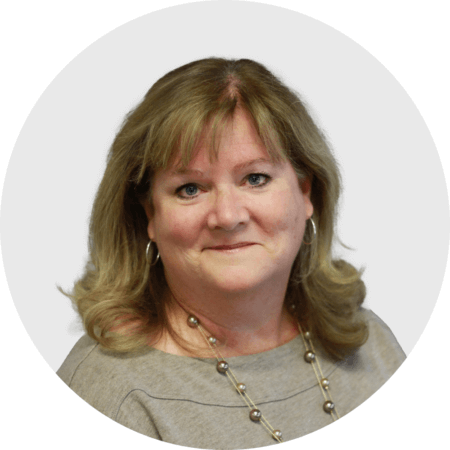 Mary Ellen Biery
Senior Strategist & Content Manager
Mary Ellen Biery is Senior Strategist & Content Manager at Abrigo, where she works with advisors and other experts to develop whitepapers, original research, and other resources that help financial institutions drive growth and manage risk. A former equities reporter for Dow Jones Newswires whose work has been published in