Why maintain a healthy business credit relationship
Drive down any major road, and at some point you could run into trouble: A wreck that has shut down traffic, construction causing delays, or a dangerous object in your lane you must swerve to miss.
Obviously, your best chances of avoiding a major problem are when you have warning – a "Construction Delays" sign or a radio traffic alert before you get to the trouble spot.
In the same way, businesses can prepare for or even avoid disastrous business credit relationships with suppliers, distributors, customers and other partners when they have warning – when they can predict which of those players are riskiest in a business relationship. While the U.S. economy has been improving slowly, business failures outnumbered business startups as recently as the first quarter of 2011, according to the Bureau of Labor Statistics.
A bankruptcy filing may be the most obvious sign of financial trouble, but other events would be helpful to predict before entering into a business relationship, because they are considered a default on obligations. These events include:  A borrower being 90 days past due on a loan, a loan being placed in a nonaccrual status, a write-down on an obligation (the reduction of the book value of an asset following an indication the value is diminished), or the classification of a loan modification as a troubled-debt restructuring.
Would it be helpful to find out ahead of time that a default is likely? To know that a supplier, vendor, customer or borrower is more likely than another to default so that you can avoid or modify the business relationship to reflect the risks involved?
There are countless historical examples where the financial uncertainty of a supplier has jeopardized a customer or vice versa. One particular example took place in 2000 between the automotive parts supplier, Delphi Automotive and its two largest customers, Ford and General Motors. Ford and General Motors were reporting historic earnings; however, this was all in jeopardy because of the poor financial health of their supplier, Delphi.
If Delphi Automotive had gone bankrupt, it would have drastically diminished Ford and General Motors' ability to manufacture their products. They had no choice but to provide emergency financial assistance. Poor supplier due diligence posed a tremendous threat to two iconic American brands. Subsequently, this exemplifies the overarching importance of vendor due diligence.  All firms, large and small should conduct some type of vendor/supplier due diligence. The lack of a through and robust due diligence process can lead to a disastrous outcome.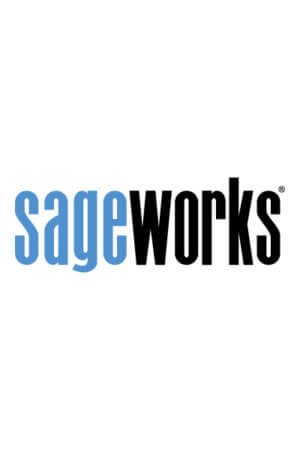 Sageworks
Raleigh, N.C.-based Sageworks, a leading provider of lending, credit risk, and portfolio risk software that enables banks and credit unions to efficiently grow and improve the borrower experience, was founded in 1998. Using its platform, Sageworks analyzed over 11.5 million loans, aggregated the corresponding loan data, and created the largest