3 Ways Abrigo's Conference Will Ease CECL Transitions
Abrigo, formerly Sageworks, hosted its 5th Annual Risk Management Summit September 14-16, 2016, at the AT&T Executive Education and Conference Center in Austin, Texas. The Summit featured presentations from industry leaders, interactive roundtable discussions, panels and networking opportunities. Central to the discussion were strategies for transitioning to the new current expected credit loss (CECL) model that the Financial Accounting Standards Board (FASB) issued on June 16.
CECL will not only affect all banks and credit unions, but also non-bank lenders, according to Sageworks consulting staff. Auditors, examiners, vendors, and shareholders will be indirectly affected as well. Abrigo's annual conference, including the 2016 session, is a valuable resource for those impacted by what's been called the biggest change in the history of bank accounting.
Abrigo's next conference, which will be in September 2019, will help ease the CECL transition in the following ways:
Gain Understanding: The first step to preparation is to gain understanding of how CECL will have an impact across a financial institution as a whole.  To help institutions prepare, the event will offer engaging and timely presentations, panels and roundtable discussions featuring experts who will cover topics like Model Risk Management, Expecting Expected Losses: Preparing for CECL's Adoption, Purchasing Loans from Non-Bank lenders – Managing the Risk and the Opportunity, and The Benefits of a Proactive Approach to Transition to CECL.
Networking: In past years, more than 200 risk management professionals attended this event, which allowed attendees the opportunity to discuss their challenges and successes with their peers. In 2019, the conference will include sessions for attendees to ask questions and gain insights as well as planned networking breaks for attendees to connect and share perspectives in a casual setting. These planned sessions allow attendees to gather information and actionable steps that they can use to improve their ALLL processes. Last year, 98 percent of attendees said they would recommend the Summit to their peers because the event provided them with action items and steps to ensure success for their institutions.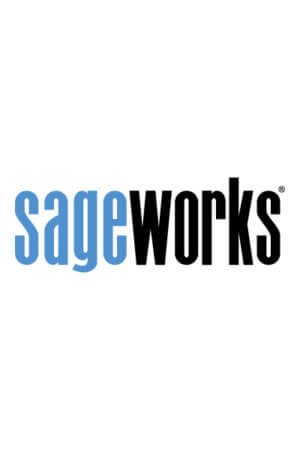 Sageworks
Raleigh, N.C.-based Sageworks, a leading provider of lending, credit risk, and portfolio risk software that enables banks and credit unions to efficiently grow and improve the borrower experience, was founded in 1998. Using its platform, Sageworks analyzed over 11.5 million loans, aggregated the corresponding loan data, and created the largest