Are the biggest "referral killers" hurting your firm?
Whether you're selling toys or financial services, business people dream of organic growth. Organic growth is defined by Investopedia as the "growth rate that a company can achieve by increasing output and enhancing sales". Financial services and accounting firms likely know how much work their team can accomplish. They may also know where there are opportunities for efficiency. But once processes are made efficient, leveraging everything from technology solutions to checklists, output remains relatively fixed.
Enhancing sales becomes the new objective. Today's leading sales people know that customers come to the table with more information than ever. Books like "To Sell is Human", use a variety of research studies to illustrate that sales are much more consultative. No matter your product or service, take the "used car salesman" stereotype and throw it out the window. More and more, your clients will come to you knowing what they want. It then becomes your job to teach them about all your services (not only the one they called about), to challenge any assumptions they have about what your firm can or cannot provide and to build productive, profitable relationships for both sides.
The first step to increasing organic growth through enhanced sales actually doesn't require you to sell. Instead, you can focus simply on making your services known. Research from Hinge Marketing suggests that making prospective clients aware of your services is the most important step you can take.
Referrals can be a significant source of growth and can help lead your firm to reliable revenue sources. Wouldn't it be nice if new clients came to your firm without your team taking the time to find them?
Hinge Marketing's research report was conducted largely with financial services and accounting firms. The report shows that "visible expertise" was the most common factor that led to an increase in the probability of referrals. 37.3 percent of respondents selected "visible expertise". The second most common factor was "professional relationships" and the third factor was "social relationships".
These three factors speak to the power of visibility both directly in relationships and indirectly through digital forms of relationship building like a firm website or LinkedIn page. 
The goal is to make your firm visible to prospective clients, and there are a few ways to accomplish this goal:
1. Ensure that your friends and professional connections are aware of your services.
Tip: Every now and then, share a positive story with friends about a recent client engagement. Use the story as an opportunity to tell them about the services you are offering, or perhaps the services that you're planning to offer.
2. Ensure the general public is aware of your services.
Tip: Professionally designed websites that showcase your team's credibility and your firm's thought leadership will help you earn referrals. For example, if a friend recommends your firm, the prospective client will likely check your website before they call you.
3. Know your industry.
Tip: Joining local and national organizations in your field keeps your firm in the flow of information. A smart team with access to the latest industry trends and news can then enable your firm to add value in client conversations and to speak credibly with industry peers.

4. Create relevant content.
Tip:

Following industry trends also helps your team generate insightful articles, which can be shared through marketing channels, sent to prospective clients to illustrate your credibility and placed on your website to generate business from people searching the web for topics about which you've written.
No matter what, make sure you avoid the biggest referral killers…
Source: Hinge Research Institute
Additional Resources
Checklist: Think like Your Client: Winning Valuation Engagements with Business Owners
Checklist: 5 Ingredients for a Successful Business Exit

Sageworks Valuation Solution
Sageworks Valuation Solution is a web-based, business valuation solution that helps firms streamline workflow, scale existing processes and increase realization rates. Explore features and benefits by watching a one-minute walkthrough video.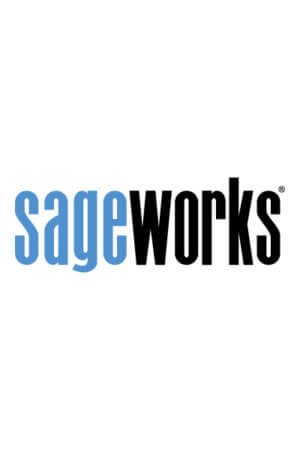 Sageworks
Raleigh, N.C.-based Sageworks, a leading provider of lending, credit risk, and portfolio risk software that enables banks and credit unions to efficiently grow and improve the borrower experience, was founded in 1998. Using its platform, Sageworks analyzed over 11.5 million loans, aggregated the corresponding loan data, and created the largest