How does your accounting firm stack up against others?
Like most marketplaces, accounting firms look to the most successful firms to identify ways that they can grow. Another reason accountants look to more developed firms is to discover, "Are we heading in the right direction? Are we putting resources where they need to be put?" Observing the practices and benchmarks of successful firms within the industry can create a sense of confidence and vision for partners. 
Whether your firm is concerned about staffing, service offerings or how to approach M&A, it is worth partners' time to take a look around and see what other firms are doing to solve the same issues. You can gain an understanding of how other firms are approaching certain issues through a number of different avenues.
Benchmark data
Looking at data from different accounting firms across the country and making observations about like-size firms as well as relatively larger firms can help partners put together a plan for addressing obstacles to their growth.
Attending conferences
Taking partners and/or staff to conferences that are focused on addressing key issues can provide education on overcoming market place difficulties. It can also provide opportunities for networking with peers facing similar issues.
Webinars
Dedicating a lunch hour each week for partners and staff to gather together for topical webinars offered by various thought leaders, software providers or associations can provide direction and encourage problem-solving across your staff.
One way your firm can begin to learn from others in the industry is by joining the Sageworks sponsored webinar, "The Secrets of the Top 100 Firms," on March 24 from 2-3 p.m. ET. The webinar will explore how top firms are addressing industry trends, growth strategies, firm concerns and approaches to M&A.
"Accounting Today is proud to be presenting a new webinar, 'The Secrets of the Top 100 Firms,' which will share a wide range of data and insights that we gather as part of our annual ranking of the leading accounting firms in the country," said Dan Hood, editor-in-chief of Accounting Today. "We're also happy to have Sageworks among the sponsors of the event, as they are committed to providing insights into some of the most successful firms in the profession."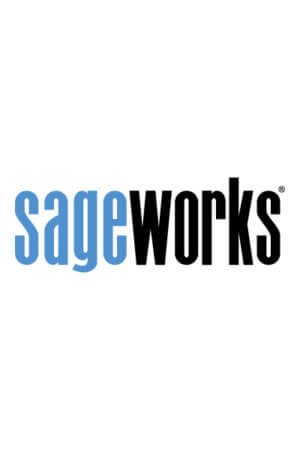 Sageworks
Raleigh, N.C.-based Sageworks, a leading provider of lending, credit risk, and portfolio risk software that enables banks and credit unions to efficiently grow and improve the borrower experience, was founded in 1998. Using its platform, Sageworks analyzed over 11.5 million loans, aggregated the corresponding loan data, and created the largest