The benefit of a business philosophy
In a recent Sageworks webinar, we explored the importance of sole proprietors and small business valuation teams maintaining a strong work and life balance. This balance is, in many ways, the core of their ability to be successful in their work.
Like training for a high impact sport such as football, you must have a strong physical and mental core to win. When your body's core is strong, you can run faster and longer, withstand harder hits and think quickly to be one step ahead of the competition. If you don't build your personal core, not only will you be beaten, but also you will have a painful experience as the hits keep coming and your physical and mental strength starts to fail. One approach to ensuring long term health and happiness is to work in order to live your values. 
First consider what you want to accomplish (e.g. paying for your kids' college education or traveling the world) and then determine the work that is needed to achieve that goal. It seems like a simple idea – start with a goal – but it's one that so often applies to business conversations and fails to enter our personal lives. With your goals defined, you can make hard decisions seem simple. Take the business owner, for example, who struggles to decide whether the additional $1,000 of profit last month should be invested in her business or her family. Goals, and clear priorities, will make those decisions as painless as they can be.
Defining your business core
Business decisions, no matter the industry, can impact your life outside of the office. Most business people have had to work nights and weekends at one point or another, but to work around the clock consistently leaves us unhealthy, exhausted, and unproductive. Each employee or owner knows that maintaining your health is important to productivity, just as it is important to leading a long, healthy life. Strengthening your physical core through sleep, exercise and diet maintains healthier, more productive employees.
Business can also have a core focus that guides decisions and their ability to operate profitably.
The core of a business, as our recent webinar presenters might define it, is the set of values for which a business stands. Those values can range from morals like integrity and loyalty to business necessities like speed and productivity. For example, efficiency is a value that Sageworks upholds both in customer service and product development. 
We believe that we can help our customers become more efficient, saving them time and ultimately cost.
During our recent webinar, we asked the question: How would you spend five extra hours each week?
You can see the results in the image below, with some webinar attendees selecting more than one option. To bring in economics, each respondent is placing utility on one or more of the choices. There is not a wrong answer, but to maintain a satisfied professional and personal experience, it's important first to know where you place utility. 
As you consider how you would answer this question, you'll determine where you ought to invest more time in order to live your values. If business is your priority, consider defining and strengthening your business' core. 
Additional resources on building efficiency in valuation practices:
How to simplify report writing
Lessons to apply to business valuation
Creating repeat valuation and consulting work: Optimize value of clients' businesses
Sageworks Valuation Solution
Sageworks Valuation Solution is a web-based, business valuation solution that helps firms streamline workflow, scale existing processes and increase realization rates. Explore features and benefits by watching a one-minute walkthrough video.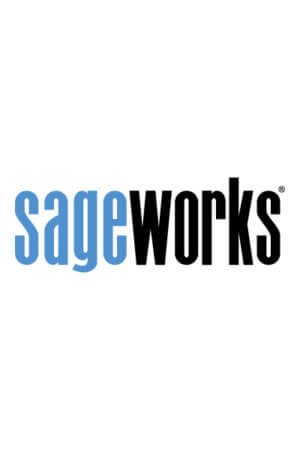 Sageworks
Raleigh, N.C.-based Sageworks, a leading provider of lending, credit risk, and portfolio risk software that enables banks and credit unions to efficiently grow and improve the borrower experience, was founded in 1998. Using its platform, Sageworks analyzed over 11.5 million loans, aggregated the corresponding loan data, and created the largest