Valuation demand is growing; Is your accounting firm ready?
Baby boomers have been driving and are expected to continue to drive an increase in the sale of businesses in the next decade, given their influential ownership of private companies. In fact, a survey of deal advisors earlier this year by Pepperdine Private Capital Markets Project, the International Business Brokers Association and M&A Source, found that baby boomers made up 65 percent of new clients trying to sell and 41 percent of client buyers.
Given accountants' standing as trusted advisors to business clients, this means an unprecedented opportunity for firms looking to increase their valuation engagements. Boosting a firm's valuations practice may also help accountants looking to offer additional advisory services to counterbalance increasingly price-focused compliance engagements.
For more info on how accounting firms can take advantage of growth in valuation services, listen to a free on-demand webinar: "How to Prepare for Booming Growth in Valuation Services."
Accounting firms that want to capture these opportunities can take steps now to prepare for the additional business. By considering your firm's needs, you can map out a plan for scaling your valuation services profitably.
Two major areas worth reviewing: People and processes. 
If your firm expects to ramp up valuation services, it's important to identify staffers within and outside of the firm who are enthusiastic and qualified to work in this area. This could mean beginning to plan for changes in focus areas for some staff accountants, or it could mean recruiting new staff with education or experience in valuations.
Now is also a good time to be thinking about and connecting with other professionals (lawyers, bankers, etc.) who may be able to refer valuation business to you. These people can also be resources for your clients in other aspects of succession planning, a business sale or whatever prompts the valuation engagement.
On the topic of processes, accountants of course need to remain up to date on standards guiding professional appraisers conducting business valuations. These include the Statement on Standards for Valuation Services (SSVS) published by the AICPA and the Uniform Standards of Professional Appraisal Practice published by the American Society of Appraisers.
But firms should also evaluate opportunities within the firm to streamline the process of providing a business valuation.
Home-grown, Excel-based systems for creating valuations pose several challenges for firms hoping to increase the number of valuation engagements rapidly and efficiently.
These systems:
–Are typically housed on one professional's desktop computer, making it more difficult to collaborate with professionals working in different locations.
–Often generate a "spider web" of spreadsheets that must be explained and articulated, making it more complicated to bring on board and train new talent quickly.
–Reuse templates that must be manually updated, checked and proofread multiple times to ensure a previous client's information isn't mistakenly left in the template.
–Are prone to errors related to the use of spreadsheets. A University of Hawaii study on spreadsheet errors noted, "[M]ost large spreadsheets will have multiple errors, and even relatively small 'scratch pad' spreadsheets will have a significant probability of error."
A software solution that helps you reduce risk and save time in performing compliant valuations is one way to ensure your accounting firm can boost valuation engagements. Sageworks Valuation Solution is the only commercial-grade, web-based solution that standardizes the business valuation process without removing your ability to use your professional judgment and add value to the engagement process. It can import financial data directly from your preferred write-up package, Excel or general-ledger system, and then use the three main approaches to generate the most accurate valuation possible and to ensure compliance with SSVS No. 1 guidelines.
Because Sageworks Valuation Solution is based on the web, it allows easier collaboration, and because it is intuitive to use, accountants can be better prepared to bring on new talent to expand the business, said Brad Spence, director of Sageworks Valuation Solution.
"With the high demand for new talent, bringing them on is much easier if you have a solution like this," he said. "They're used to working with web-based software, so it's much easier to train them and get them up to speed."
For more information on how Sageworks Valuation Solution increases efficiency, improves workflow and ensures accuracy, watch a one-minute walkthrough video. For more on how accounting firms can take advantage of growth in valuation services, listen to a free on-demand webinar with Sageworks and Paul Wapner, CPA/ABV, CGMA, manager of forensic and valuation services for the AICPA: "How to Prepare for Booming Growth in Valuation Services."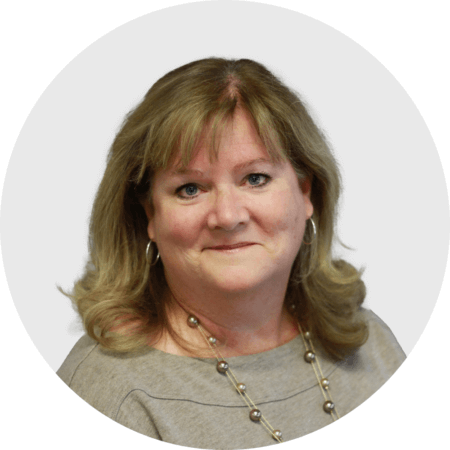 Mary Ellen Biery
Senior Strategist & Content Manager
Mary Ellen Biery is Senior Strategist & Content Manager at Abrigo, where she works with advisors and other experts to develop whitepapers, original research, and other resources that help financial institutions drive growth and manage risk. A former equities reporter for Dow Jones Newswires whose work has been published in