What can a niche retailer teach accountants about growing their business?
Tractor Supply has been one of the fastest-growing retailers in the U.S. for several years running, and it owes much of its success to one thing: It specializes in serving a particular group of customers, and it primarily sells products those customers want.
Instead of targeting do-it-yourself homeowners generally or pet owners generally, Tractor Supply targets farmers, ranchers and others who enjoy what the company calls "the rural lifestyle." Its pet supplies for small animals are aimed at owners of chickens and rabbits rather than parakeets and hamsters. Its power equipment is more likely to serve the tractor-driving set than the weekend yard-warrior type. And the retailer's marketing efforts reflect that focus, using images, articles and ads that might appeal to livestock owners, hunters and others who might need its products.
Accountants, too, can benefit from shifting from an "all things to all clients" mindset to one that is more focused on serving and reaching your ideal client. After all, you probably wouldn't recommend that a business client sell any and all products to any and all customers, regardless of profitability or return to the business, right? 
Accounting firms that develop industry niches or specialize in a group of advisory services are able to target their marketing, staffing and service efforts.  A "shotgun" approach to advertising your firm's services isn't nearly as cost-effective as aiming your efforts at a more targeted group that can produce the type of clients you want most.
One stumbling block for many firms seeking to reach that ideal accounting client is that the firm hasn't ever created a marketing plan and implemented it, according to Bonnie Buol Ruszczyk, president of bbr marketing.
"Many times, accountants tend to be reactive with their marketing ideas and implementation," she says. "So they say, 'The competition down the street jumped on social media, so we need to.'" 
Accountants can get a higher return on their efforts, investments and services if they instead take the time to analyze the firm's client base, its strengths and its competition before identifying marketing objectives and tactics, Ruszczyk says.
Ruszczyk discussed strategies for developing a marketing plan for accounting firms during a free webinar recently. She outlined how to determine what differentiates your firm, the best way to reach the clients you want and how to implement marketing tactics that work for your firm.
Listen to the free on-demand webinar here: "How to Create and Implement a Marketing Plan in Your Firm." 
In the meantime, here are a few questions to help you begin to analyze your firm's ideal clients and how to reach them:
— Which of your services are the most profitable?
— Which services do you receive the most positive feedback about?
— How do you describe a couple of your favorite clients, and what is it about their needs or the services provided that you like?
— Which services would you like to grow the most? What type of clients typically stay for the long term and use the most services?
— Are many of your clients from the same industry or of a similar age or part of town? What unique needs might these groups have?
— How do you add value to your clients in a way that is different from competitors?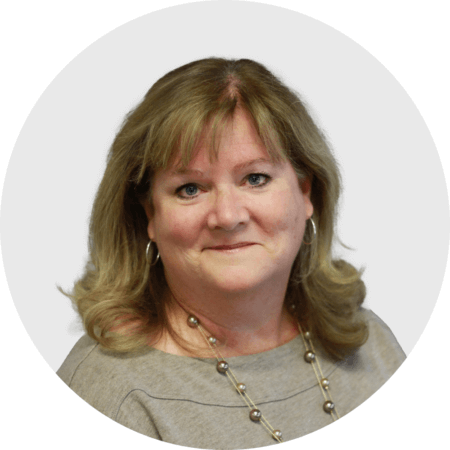 Mary Ellen Biery
Senior Strategist & Content Manager
Mary Ellen Biery is Senior Strategist & Content Manager at Abrigo, where she works with advisors and other experts to develop whitepapers, original research, and other resources that help financial institutions drive growth and manage risk. A former equities reporter for Dow Jones Newswires whose work has been published in