12 Ways to Get a Mid-Year Boost
By Lauren Prosser
Manager, Sageworks Inc. Advisory Services Group
Believe it or not, we're nearing the halfway point of 2012. If you're holding a mid-year partner retreat or starting to update your strategic plans, now's a good time to step back and evaluate the best way to take a step forward. Below are 12 key things you can do during the back half of 2012 to position your firm for success in 2013 and beyond. 
 1. Build From Within
• Identify and communicate your firm's unique value proposition.  Get younger-generation firm members engaged and invested in it to help ensure that a consistent message is sent beyond the walls of your office. 
2. Cultivate Your Clients
• Do you have a system in place for measuring your firm's CCA (Cost of Client Acquisition) and LTV (Lifetime Value (of a client)? – These are two critical metrics that you firm should be measuring and monitoring.
• Develop new clients at a higher level of service by demonstrating the value of your industry insights and targeted, relevant service offerings.
3. Create a Forward-Looking Focus
• From mechanics to meaning. Don't let minutiae of the day-to-day get in the way of the big picture. Do firm members at all levels see how their roles directly impact client relationships and firm success?
• As Vince Lombardi once said, "Success demands singleness of purpose."
4. Provide Client-Centric Foresight
• Add value to client relationships by providing insight and foresight, not just hindsight. 
• Transition from a historically focused, compliance-based service model to become a partner in the future success of your client's business.  Begin by dialoguing with your clients to identify their specific financial goals for this year and beyond.  
5. Encourage Employees
• Go beyond just communicating firm strategy and vision to employees – solicit their input and insights.  
• Cultivate a culture where firm members at all levels are committed to and invested in firm values and firm success.    
• Ensure firm members see how their contributions tie into final results. 
6. Become a Trusted Advisor
• Strategic guidance can greatly enhance client relationships, which in turn will strengthen retention and drive profitability.
• Value is in the eye of the beholder – Do you know what is most important to your clients? Initiate a Discovery Process to identify these key items.  
• Listen to learn.  To quote Lou Holtz, "I never learn anything talking.  I only learn things when I ask questions."
7.  Generate Referrals
• According to a recent survey, only 16% of clients say they would be "highly likely" to recommend their CPA firm.  What is your firm doing to ensure your clients are your biggest fans?
• What system of recognition and reward do you have in place to acknowledge and incentivize your top referral sources? 
8.  Remember: De-Commoditization = Differentiation 
• Eliminate boundaries to understanding and uncovering client service needs.
• Develop cross-selling tactics to transition compliance-only clients into consulting clients.
• Be the link. Do you have a system in place for translating your client's financial statements into management tools?
9.  Create a Standard for Success 
• Build a standardized consulting framework which allows you to transfer certain processes between engagements while also enabling you to identify individual client needs and opportunities.
• Leverage integrated service teams to maximize resources – this will allow clients to benefit from your firm's full spectrum of expertise and experience.
 10.  Create Clarity
• Through improved means of gathering and interpreting business intelligence.
• Through improved quality and consistency of information.
• Through improved channels and means of communication.
11.  Maximize Your Message
• Does your service model communicate value and benefit to the client? Does your marketing approach reiterate this?
• Start by focusing on the tangibles.  Eliminate information on the periphery that may cloud your message.
• Contextualize. Place in context three messages you're conveying to your business clients. How do the numbers you're reviewing with your client impact what's important to them – their financial goals, their personal goals, or what keeps them up at night?
12.  Become a Solution-Provider, Not Just a Service-Provider
• Focus on becoming a solution provider, not just a service provider – clients don't buy services, they buy solutions to problems.
• Cultivate a firm culture that rewards staff at all levels for uncovering and communicating opportunities for better serving clients.
• Commit to developing a process-focused, not just project-focused or product-focused firm.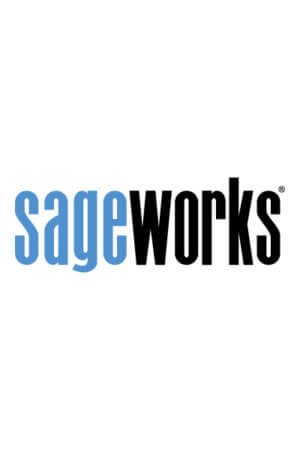 Sageworks
Raleigh, N.C.-based Sageworks, a leading provider of lending, credit risk, and portfolio risk software that enables banks and credit unions to efficiently grow and improve the borrower experience, was founded in 1998. Using its platform, Sageworks analyzed over 11.5 million loans, aggregated the corresponding loan data, and created the largest