3 electronic signature benefits for banks and credit unions
E-signature capabilities benefit both customers and staff
Banks and credit unions that leverage electronic signature capabilities reap the benefits of a more efficient lending process.
Would you like other articles like this in your inbox?
Optimize the signature collection process. Better communication, data collection, and storage offer opportunities for efficiency gains.
Digitizing the lending process with e-signature saves time as well as printing costs and means that mistakes only take a click to fix.
Minimize institutional risk by digitally tracking and safeguarding critical loan documentation, giving customers peace of mind.
E-signature explosion
Electronic signature advances, benefits, and popularity
It's hard to comprehend how something as simple as a signature can hinder a financial institution's speed and growth. But when you consider how many times loan officers must wait for a signature, fax or mail a document to acquire a signature, or double-check for a signature before advancing in the loan process, it's easy to see how small inefficiencies can add up to a long delay.
In recent years, digital signatures have been widely accepted as the most advanced, secure, and effective way to obtain a signature. With the influx of online businesses and brick-and-mortar stores taking their products and services online, especially after the pandemic, it's no surprise that electronic signatures have boomed. The digital signature is forecasted to increase from $4.0 billion in 2021 to USD 16.8 billion by 2026, according to Marketsandmarkets. A major factor expected to drive that growth is the increased investment in electronic documents by governments and financial institutions. Thanks to industry improvements and updates, banks and credit unions that adopt electronic signatures can expect an array of benefits such as:
Increase in efficiency and transparency
The lending process can be a long, drawn-out ordeal that is equally frustrating to the customer and the financial institution. Many loan applications filled out by a borrower will require signatures from multiple people and businesses. When agreements are sent out on paper or via fax, it can be challenging to know where customers are in the signing process. Electronic signatures bring greater transparency by allowing institutions to keep tabs on a document as it moves from signee to signee. This allows staff to take action if the loan gets stalled in the signing process by sending reminder emails or sending it to another party for completion. As an added benefit, electronic signatures help foster customer satisfaction. Borrowers who utilize digital signatures don't have to take time out of their schedule to head down to a branch to sign anything or turn in any paperwork.
Save (and make) more money
As they say, time is money. Digitizing the lending process from beginning to end gives institutions the capacity to take on more loans and grow their portfolio. In addition to saving time, electronic signatures also save institutions the costs of print materials tied to underwriting. Think paper costs, printer maintenance costs, mailing costs, etc. Any typos or other issues within the document? There is no need to reprint it and start over if the bank uses electronic signatures.  According to Ombud Open Research, companies that utilize electronic signature solutions save an average of $20 per document and reduce turnaround times by 80 percent. Electronic signatures help institutions save money while also giving them more time to find opportunities to grow.
Enhance security
Paper documentation can easily be tampered with, and signatures can be forged. Even if papers are locked away in filing cabinets, there's still a risk of stolen, lost, or misplaced documents. Electronic signatures offer more security for signature verification and storage when platformed by a trusted provider, such as Adobe Sign. Digital signatures are cryptographically bound to the signed document and can be verified. When you use a digital certificate obtained from a reputable third party, the resulting digital signature is virtually impossible to spoof. This verification technology, known as public key infrastructure, offers the highest standard for identifying an individual. And rather than being stored in a file cabinet or mailed from an office, once a completed copy of any document is signed, it's returned to the sender.
Financial institutions are at a unique crossroads of needing to accommodate the growing evolution toward self-service while still being expected to create personal relationships with customers. Electronic signatures help prevent the headaches and hassles of signing documents while giving staff the time to focus on their customers and their growth.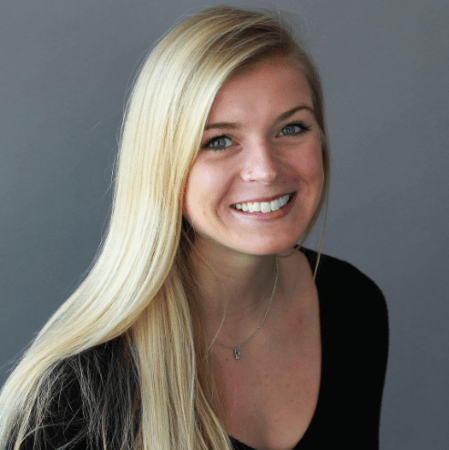 Kylee Wooten
Media Relations Manager
Kylee manages and writes articles, creates digital content, and assists in media relations efforts