3 Things impacting consumers' satisfaction with financial institutions
According to the Consumer Financial Protection Bureau's (CFPB) Monthly Complaint Report, consumer banking complaints increased by 26 percent from 2015 to 2016. This three-month rolling average compares the number of complaints reported from May to July in 2015 against the same period in 2016. In total, the complaints increased from 1,890 in 2015 to 2,239 in 2016. Those numbers are minuscule when you consider the millions of transactions that occur between banks and their customers on a daily basis, but those numbers are only the complaints that are reported to the CFPB. 
The most common CFPB complaints about bank accounts and services fall into three categories:
• Fund Availability
• Account Denials
• Customer Service
Consumers are concerned when they have funds in their accounts, but do not have access to those funds to buy goods and services due to bank policies or other red tape.. One common area of complaint, the CFPB said, was the check-holding policies that resulted in the funds being unavailable for extended periods of times. Also, consumers are frustrated with the high cost associated with overdraft fees. Those fees are the most common reason that 37 million adults in the United States choose to not have a checking account.
Similarly, many consumers feel helpless when they go to open an account and get denied for discrepancies on their credit report, according to the CFPB report. This denial is the first time many consumers become aware that they have information in their file that is limiting their credit worthiness. Furthermore, consumers often find it hard to correct the negative items within their reports and get little relief from their bank or credit union. 
Lastly, consumers are frustrated with the time it takes for their bank or credit union to respond to and remedy their complaints, based on the CFPB report. One of the more common frustrations consumers have is the lack of response when they file a complaint due to an unauthorized transaction. The investigation process, while thorough, is often lengthy and further limits consumers' ability to use the funds in their accounts, they complain.  
CFPB found that the majority of these complaints were about the largest financial institutions, which makes sense given the number of customers they have. While consumer complaints are bad for any financial institution, there is an opportunity for community banks and credit unions to capitalize on this data by responding more quickly to complaints and improving overall satisfaction among their consumers. 
If you are interested in how community banks and credit unions can capitalize on consumer data, check out Three ways bank-marketing executives should use data.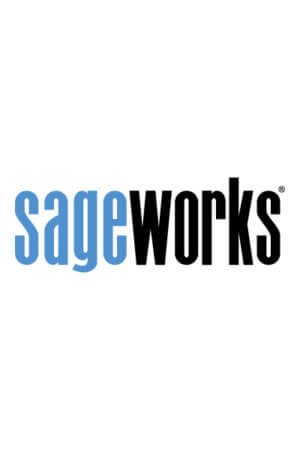 Sageworks
Raleigh, N.C.-based Sageworks, a leading provider of lending, credit risk, and portfolio risk software that enables banks and credit unions to efficiently grow and improve the borrower experience, was founded in 1998. Using its platform, Sageworks analyzed over 11.5 million loans, aggregated the corresponding loan data, and created the largest