3 Ways Credit Unions are Driving Growth
According to the Credit Union National Association (CUNA), credit unions had a record year in 2015, with 3.7 million new members bringing total membership to 102 million — surpassing the 100 million mark for the first time ever. This impressive growth is not surprising when you consider these three ways credit unions are excelling.
1. Creating top-rated apps
Banking is becoming increasingly mobile, as checks are now frequently deposited and money can be transferred via the convenience of an application on a smartphone. According to a U.S. Federal Reserve System Survey conducted in 2015, 51 percent of mobile banking users had deposited a check using a banking app in the previous 12 months, a 38 percent increase from 2013. CUNA reported in 2013 that mobile payments were growing at an annual rate of 68 percent. Credit unions have taken note of this trend and responded, producing eight out of the top 10-rated banking apps, according to a ranking by MagnifyMoney, a financial-product comparison website. The overall highest scoring apps were from Eastman Credit Union, ESL Credit Union, Redstone Federal, SEFCU and VyStar, all scoring 4.7 out of 5 points, where 5 points is a perfect user rating. To generate its ranking, MagnifyMoney collected user ratings from iTunes and GooglePlay for 100 apps from the largest U.S. banks and credit unions. Users are most interested in an app that serves the same functions as the institution's branch or website, MagnifyMoney found.
2. Expanding
With their ability to offer 100 percent cash deals, credit unions have an advantage in acquiring other credit unions and even small banks, a strategy that is bolstering membership rolls. Bank acquisitions by credit unions did not exist until 2011, when St. Joseph, a Michigan-based credit union, acquired Indiana-based Griffith Savings Bank. A recent article in the Milwaukee Wisconsin Journal Sentinel notes, "More community bank takeovers by large credit unions are likely." Michael Bell, a merger and acquisition specialist for law firm Howard & Howard in Michigan, said that credit unions buying smaller, local banks is a national trend, and especially a local trend in the Midwest. While some banks complain that credit unions' tax-advantaged status provides an unfair edge in the M&A game, consolidation is clearly one way that credit unions are expanding while providing an "out" for small banks looking to sell.
Learn how to analyze and approve loans more quickly.
3. Offering competitive rates
Because credit unions are exempt from federal corporate income taxes, they are able to offer competitive fees and interest rates. In order to increase membership, credit unions have kept their fees low, offering relatively high deposit interest rates and free checking accounts. Dan Berger, president and CEO of the National Association of Federal Credit Unions, was recently quoted as saying, "Free checking has always been part of the business model credit unions have had around the country, and I think you'll continue to see that." Seventy-two percent of credit union checking accounts do not require balance minimums or monthly fees. In addition, many credit union checking accounts offer low overdraft fees, ATM fees, and opening account deposits.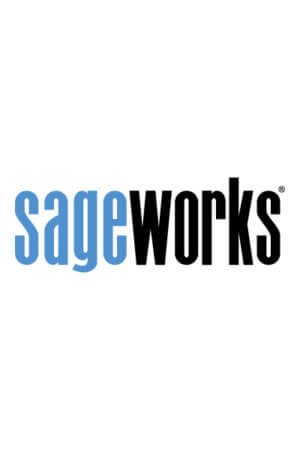 Sageworks
Raleigh, N.C.-based Sageworks, a leading provider of lending, credit risk, and portfolio risk software that enables banks and credit unions to efficiently grow and improve the borrower experience, was founded in 1998. Using its platform, Sageworks analyzed over 11.5 million loans, aggregated the corresponding loan data, and created the largest