3 Ways you may be ruining your financial presentations
For accountants, valuation professionals and other business advisory professionals, financial presentations are a fact of life. Even if you are among the many people who fear public speaking more than they fear death, chances are that you will be required to present financials to clients or managers at some point in the coming year. Unfortunately, fear of presentations or taking the attitude that presentations are routine can result in a presentation that shortchanges the audience.
Furthermore, sub-par financial presentations can actually lower your perceived value by clients or managers. Most people receiving numerical information expect to gain some type of understanding, but they are disappointed if they leave the presentation with numbers swirling in their heads and little in the way of meaningful information that helps them take action.
Here are three ways you may be ruining your financial presentations, along with suggestions for what to do about each.
Number dumping
Surveys and executives consistently point to the use of excessive data in presentations as aggravating. Number dumping is understandable, given how easy PowerPoint makes it to generate slides with all of the information anyone could ever need. But too many slides with too many numbers will leave an audience numb from numbers or worse yet, asleep. They'll spend brain power on trying to read and understand the numbers rather than on thoughtfully listening to your conclusions or suggestions.
Keep data simple and focused, and remember, most people retain only a handful of numbers, so when you use them, make them count. If you find yourself using jargon associated with GAAP, you may be providing too much data.
Living in the weeds
GAAP jargon can also signal that the presentation is veering off course into "the weeds." Researchers believe the human mind operates at a high level of conceptual thinking rather than being focused on many smaller details, which means any numbers presented should be essential to the overarching points being made. Unfortunately, this approach may run counter to the presenter's natural talent for understanding complicated details.
When preparing a financial presentation, consider the following "big-picture" questions:
• What is the most important point that needs to be conveyed, and what data illustrates or supports this point?
• What data illustrates the strengths, weaknesses, opportunities or threats that the audience needs to understand?
• Is there a piece of data that is surprising or particularly interesting? Maybe it runs counter to the accepted view of the business or points to an emerging trend.
Failing to provide context
Financial data without context can be meaningless, especially when communicating to busy people like business owners. If you're presenting numbers without relating them to company goals, previous performance, benchmarks or some other context, the audience is merely getting numbers. As Plato said, "A good decision is based on knowledge and not on numbers," so make sure you draw meaningful connections between the numbers and action.
In the book, "Next-Level Accountants: Your guide to growing a firm of trusted advisors," consultant, author and former Silicon Valley CFO Randall Bolten notes that accountants and other financial professionals have a unique opportunity to build trust with clients by ensuring that financial information presented to them is understood.
"Accounting is a very technical discipline," Bolten notes. "It's hard. But you don't get any credit for doing something that nobody else understands. You don't become a trusted advisor that way. You become a trusted advisor by giving people advice they understand."
Technology can bolster presentations
Technology can help business advisory professionals quickly and easily provide the type of proactive advice from financial data that research has shown business clients want. For example, some software can take data from tax returns and convert it into charts and plain-language descriptions of a business's financial condition, including liquidity, efficiency and performance benchmarked against industry peers.
Clients regularly receiving valued insight and guidance will be more loyal and less likely to focus on the price of services when your competitors call on them or when your firm needs to adjust pricing.
Streamlined processes and time savings are also among the benefits of using technology for certain aspects of an engagement. For example, accountants who use an electronic tax return reader can save hours of time previously spent manually entering data, and they can use that time instead to utilize critical thinking skills that set these professionals apart from other service providers. Or professionals conducting business valuations can use an automated solution that automatically pulls into the written report the relevant analysis and commentary developed during the valuation process. In other words, by the end of the analysis, most of the report is pre-written.
Additional Resources
Whitepaper: How to Improve Financial Presentations to Clients
Whitepaper: The Automation Revolution: How Technology is Changing the Way Firms Operate
About ProfitCents
ProfitCents helps thousands of accounting firms and business consultants acquire and retain clients through differentiated, high-value services. Build or strengthen an advisory practice, leverage robust benchmarking data or streamline the audit process. Learn more by watching a brief overview video.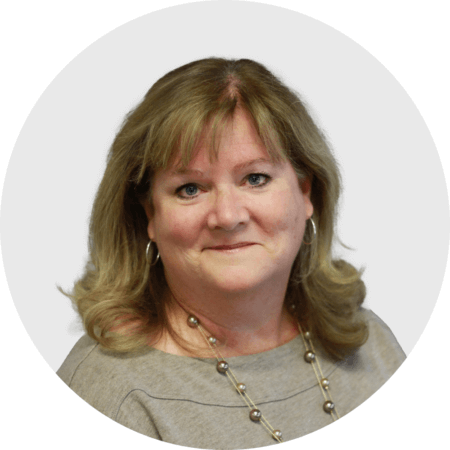 Mary Ellen Biery
Senior Strategist & Content Manager
Mary Ellen Biery is Senior Strategist & Content Manager at Abrigo, where she works with advisors and other experts to develop whitepapers, original research, and other resources that help financial institutions drive growth and manage risk. A former equities reporter for Dow Jones Newswires whose work has been published in