3rd annual Risk Management Summit proves "valuable" and "insightful"
More than 140 bankers and industry experts from over 30 states gathered in Nashville, Tennessee last month for the 3rd annual Risk Management Summit hosted by Sageworks. Building on the success of the 2nd annual Summit, this year's event featured new topics, new speakers and additional networking opportunities.
Maintaining a focus on emerging trends and best practices in the allowance for loan and lease losses (ALLL) and stress testing loan portfolios, attendees learned from top industry experts and their peers. Speakers from CliftonLarsonAllen, Crowe Horwath, Synergy Bank Consulting and Sageworks, among others, led presentations and participated in panels. The top-rated sessions at the Summit included:
• FASB's CECL Model: What Next?
• Stress Testing: What Examiners Expect?
• How to Justify a Change in Your ALLL
• Accounting for Purchased Loans
• Documenting Qualitative Factors
• Preparing Your ALLL for 2015
In addition to the informative sessions, bankers also had the opportunity to network with their peers during meals, breaks, evening entertainment events and the new peer group roundtables. The roundtables were an opportunity for bankers to discuss challenges with peer institutions. One banker noted, "It was a perfect opportunity to meet with similar banks and discuss a wide variety of questions and concerns."
The Summit also featured a special guest presenter: four-time Super Bowl champion and Vietnam War veteran Rocky Bleier. Bleier shared his inspirational story with attendees, leaving them motivated for a day full of ALLL and stress testing sessions. One attendee mentioned the presentation "provided a thought-provoking interlude to the technical aspects of the event."
Attendees also had the opportunity to attend the exclusive Banker Appreciation Night at the Country Music Hall of Fame and Museum. Following a day of thought leadership sessions, bankers received after-hours access to the museum for self-guided tours, which concluded with dinner and live entertainment in the Hall of Fame's Rotunda room.
Institutions utilizing Sageworks ALLL, Sageworks Stress Testing and Sageworks Management Reporting had the opportunity attend exclusive user breakout sessions led by Sageworks risk management consultants. Each session addressed frequently asked questions and provided a forum for users to ask their own.
Many Summit attendees appreciated the increased presence of sessions on stress testing best practices. Many are feeling added pressure from their regulators, and one attendee mentioned the "stress testing ideas and requirements were beneficial." Another attendee gained "peer bankers to contact as I navigate setting up an improved portfolio stress testing program."
Here are other items bankers gained from attending the Summit:
• "Improvements to our process – documentation, validation, automation, backtesting and stress testing"
• "Valuable contacts – confidence from knowing that others struggle with the same issues"
• "Several good ideas related to documenting and supporting qualitative adjustments"
• "Knowledge and practical applications, insight and the perspective of others and forward-looking information"
One attendee even said, "This was by far the best conference I have attended since being in banking."
The 4th annual Risk Management Summit is planned for 2015, and announcements will be made when plans are finalized. In the meantime, bankers can register for Sageworks' thought leadership webinars, or view upcoming regional and state association events.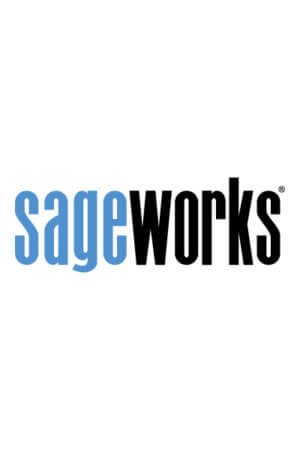 Sageworks
Raleigh, N.C.-based Sageworks, a leading provider of lending, credit risk, and portfolio risk software that enables banks and credit unions to efficiently grow and improve the borrower experience, was founded in 1998. Using its platform, Sageworks analyzed over 11.5 million loans, aggregated the corresponding loan data, and created the largest