4 key characteristics of the modern SMB borrower
During a recent webinar with Sageworks, David O'Connell, a Senior Analyst at Aite Group, presented data from a recent survey by Aite of small and medium business borrowers. Included in this data were some key insights into the small business borrower.
1. They apply early…
The Aite survey data first looked at the timeline that most borrowers have when they begin applying for a loan. 39% of respondents apply for credit months before they actually need the funds, while another 32% apply weeks before they need the actual funding. As David pointed out on the webinar, this shows great patience on the part of borrowers, they know that the application process can take time. However, it's important for banks and credit unions to remember that 24% of borrowers apply within days or less of when they need the funds. Additionally, the business that borrow a few weeks out from needing the funds may still be cutting it close on timing.
Don't stress your customers' patience. Even for those borrowers who start looking well in advance of needing the funding, having a process that is transparent and efficient can improve the borrower experience and strengthen the relationship with the customer.
2. And often…
In Aite's survey, 24% of respondents reported that when seeking credit they filled out 3-5 applications. Another 41% fill out more than 5 applications. This means that business borrowers are really shopping around, and after filling out anywhere from 5-20 applications, they are going to be selective about price and customer service. Institutions that respond to applications quickly with customized feedback to the borrower will be more likely to ultimately win the loan.
3. They tend to be loyal to their primary deposit institution
 According the the Aite survey data, of all the loan applications submitted by surveyed institutions, 38% of those applications were submitted to the borrower's primary deposit institution. This is great news for banks and credit unions with established SMB customers. Focus on cultivating those relationships and increasing awareness to existing customer of your business lending product offerings. Retaining and cross-selling existing customers tends to be much more cost-efficient and profitable than acquiring new customers.
4. Alt-lenders are a growing concern, as are other banks and credit unions
While many business borrowers are loyal to their primary deposit institution, the survey data from Aite also shows that they are willing to shop around. 62% of the applications submitted by survey respondents were to non-primary institutions, alt-lenders and other financial companies. Of that group, 17% went to alt-lenders alone. This means two things for banks and credit unions:
 1. Protect your existing business customers and 
2. There are significant opportunities to acquire new customers. 
Banks and credit unions can compete with alternative lenders by focusing on implementing technologies that make the lending process faster and easier for borrowers. Tactics like eliminating paper documents with online document collection and storage, tools like the Sageworks Electronic Tax Return Reader and online loan applications compete directly with the technology leveraged by alt-lenders.
Learn more about the modern business borrower by watching the full webinar with Sageworks and Aite.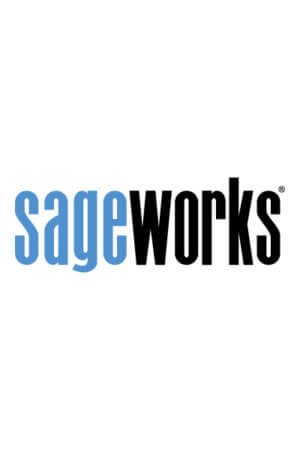 Sageworks
Raleigh, N.C.-based Sageworks, a leading provider of lending, credit risk, and portfolio risk software that enables banks and credit unions to efficiently grow and improve the borrower experience, was founded in 1998. Using its platform, Sageworks analyzed over 11.5 million loans, aggregated the corresponding loan data, and created the largest