4 Ways to earn CPE credits in North Carolina
All CPAs are required to complete Continuing Professional Education (CPE) credits in order to maintain their professional competence and provide quality accounting services. Considering that tax laws and regulations are constantly changing, earning CPE credits and continuing to gain expertise is a must. This article addresses current CPE rules and regulations in North Carolina and details 4 easy ways to earn these credits.
What's required?
In the state of North Carolina, all CPAs must renew their license every calendar year by completing 40 hours of CPE credits by December 31st. The bulk of these credits can be earned from events that focus on accounting and auditing, consulting services, ethics, management, personal development, special knowledge and applications, or tax. The only other specific requirement is that 2 of the 40 CPE credits must come from events centered around regulatory or behavioral professional ethics and conduct. All CPAs must also file a completed CPE report which documents the CPE credits that they earned during the calendar year. This form is due by June 30th to the NCCPA board.
How can I earn my CPE credits?
There are several ways CPAs can earn CPE credits here in North Carolina.
Register now to "How to Grow and Redefine Your Advisory Services" for CPE credit in NC.
1. Attend live seminars, conferences, or workshops.
CPE seminars, conferences, and workshops can serve as great networking opportunities for you and your firm. Often, guest speakers who are industry experts can offer valuable insights into best practices. When attending these events, it is important to verify that they are in compliance with North Carolina's CPE rules and regulations and are conducted by a recognized sponsor. The NCCPA board provides a list of registered CPE sponsors on their website.
2. Participate in online learning opportunities.
There is a range of online opportunities available for earning CPE credit including on-demand or live webinars, webcasts and self-study guides. The North Carolina Association of Certified Public Accountants offers on-demand CPE as a convenient option for those who would like the flexibility to take courses anywhere at any time. On-demand CPE allows CPAs to view a previously recorded webcast or webinar and then take a quiz per learning segment as well as a graded comprehensive final exam with up to three attempts permitted to earn 70% or higher. CPAs can also participate in NCACPA live webcasts and webinars or choose self-study CPE from their online learning partners. In order for self-study courses to count for CPE credit they must consist of at least 25 minutes of material. Webinars must consist of at least 50 minutes of material in order to count for CPE credit.
3. Enrolling in a relevant college course.
CPAs can also earn CPE credit by taking courses at regionally accredited colleges and universities. The amount of credit earned is based off of the number of hours that the college grants its students for taking the class. One semester hour of a course earns you 15 CPE credits, while one quarter hour earns you 10 CPE credits. No CPE credit can be earned for auditing a course.
4. Teach a course or author a publication.
Less common but still viable methods for earning CPE credits are teaching a graduate level accounting course, instructing a CPE program meant for CPAs, or authoring a publication relevant to one of the seven fields of study recognized by the NCCPA board. Do note that there are credit limits on both of these options: up to 50% of total CPE hours can be earned for instructing a course and up to 25% can be earned for authoring a publication.
When choosing how to earn CPE credits, look for opportunities that will most benefit you and your firm. You can keep up to date with the latest live, online, and self-study CPE opportunities in North Carolina through the NCACPA's event page. Also, check out the NCCPA's infographic for a quick visual review of the information mentioned above.
Sageworks offers CPE credits through their free and in-person events.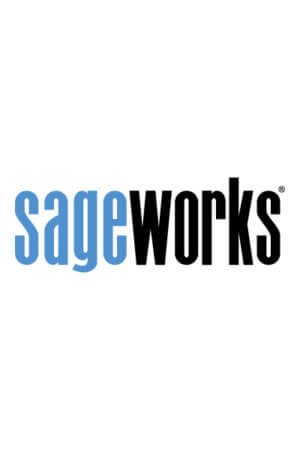 Sageworks
Raleigh, N.C.-based Sageworks, a leading provider of lending, credit risk, and portfolio risk software that enables banks and credit unions to efficiently grow and improve the borrower experience, was founded in 1998. Using its platform, Sageworks analyzed over 11.5 million loans, aggregated the corresponding loan data, and created the largest