5 Effective steps to retain your best clients
An obvious determining factor for the continued success of a valuation practice is the retention of its clients. Since customers are not contractually bound, there is an ever-present chance they may leave. In a recent study by 24/7, 47 percent of customers would reportedly choose a competing service provider within a day if they were to receive poor customer service. To avoid this loss, valuation firms must take definite steps towards retaining clients. 
Below are 5 of the most effective ways to keep your clients from moving on to another firm.
1.  Ask what you can do!
Bill Price, Amazon's first VP of Global Customer Service, knowledgeably stated "customer satisfaction is everything." Make a valiant effort towards ensuring that your customers are pleased with the services they are purchasing. Whether this is done in the form of online surveys or personal calls, gauging the contentment of your customers should be the first step towards retaining their valued business. According to an American Express survey in 2014, only 5 percent of companies are exceeding customer service expectations. Be part of that 5 percent.
American Express survey finds customers willing to Spend 14% more for great service.

2.  Surprise your customers
Small actions that make your clients feel recognized and thought of can go along way. For example, sending a client a handwritten note can be a powerful gesture in today's electronic culture. Providing services that meet your clients expectation and recognizing them will help your firm establish great customer service and happy customers will result. Even small gestures can make a difference between your client having a positive or negative customer service experience.
3.   Be easy to reach
In an evolving and competitive world, stand out from your peers with your ability to be contacted. For difficult customer issues, nearly 75 percent of customers desire a phone or in-person interaction in order to resolve the issue. To retain the highest amount of clients, discover how your customers want to resolve technical issues and resolve them effectively.
4.  Be careful what you say
If you are interacting with an average of 20 customers per day for 8 hours, you may not be diligent about each and every word you say. However, the totality of the experience they have with you could be a short 30-second conversation. If the entire interaction consists solely of you or your representative acting apathetic or not providing prompt, succinct answers, it is unlikely they will be enthusiastic about continuing their business with you. To prevent this, be meticulous with each word and phrase you state.
5.  Be resilient
Things will go wrong. Customers will get upset and deadlines will likely not be met. Be strong when this happens and radiate positivity. As Vince Lombardi stated, "confidence is contagious, but so is lack of confidence." 
Be sure to emit conviction about your services and your attitude will be observed and obtained by your clients.
Free Infographic
Retaining Clients: By the Numbers 
Learn more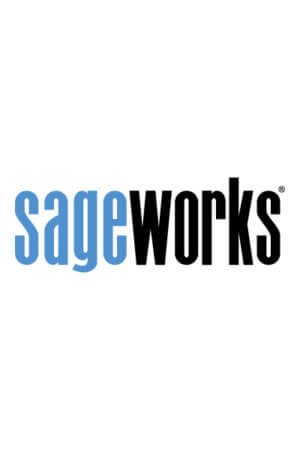 Sageworks
Raleigh, N.C.-based Sageworks, a leading provider of lending, credit risk, and portfolio risk software that enables banks and credit unions to efficiently grow and improve the borrower experience, was founded in 1998. Using its platform, Sageworks analyzed over 11.5 million loans, aggregated the corresponding loan data, and created the largest