7 Policies that help CPA and consulting firms recruit for advisory services
A national benchmarking report shows that professional staff turnover rates exceed 20 percent in 1 of every 5 accounting firms generating more than $75 million in annual revenue. With this in mind, it is no surprise that recruiting and staffing are major issues for firms trying to grow their advisory services.
Indeed, Jeff Phillips, CEO of online staffing firm Accountingfly, is routinely told by accounting and consulting firms that they are struggling to recruit and hire. Phillips, who is leading a Sageworks webinar on staff recruiting Thursday, encourages firms to take a closer look at data that shows why accounting professionals are leaving public accounting or bypassing it altogether.
"It's important for you to know what accountants are looking for in their next employer, because without making certain changes you're going to be stuck – or maybe you're already stuck" with few or no candidates, Phillips said during a previous webinar hosted by Sageworks.
Phillips noted that a survey on retention by Boomer Consulting  found that among people who had left a job in public accounting, 92 percent didn't make a lateral move but rather, went to private industry. In addition, 70 percent of those surveyed listed a lack of work-life balance as their primary reason for leaving public accounting, he added.
70 percent of people who had left a job in public accounting listed a lack of work-life balance as their primary reason for leaving public accounting, according to a Boomer Consulting survey on retention.
Work-life balance is also a major factor among millennials in the accounting field, Phillips said. Accountingfly recently purchased the website Going Concern, which Phillips said has more than 100,000 millennial-aged CPAs reading it between two and eight times each month. Millennial accounting professionals are an important population to understand because they will make up a large share of those hired in the coming years, especially given the number of people currently in public accounting jobs who are leaving the field each year.
Phillips said his firm's survey of millennial accountants and CPAs found that 59 percent of respondents consider work-life balance their top factor in selecting their next job, compared with only 9 percent who consider compensation the top factor.
"Is your company a great place to work?"
To millennials, flexibility is key, and an important aspect of understanding what employees want in terms of flexibility is knowing that flexibility is not the same thing as gaining an occasional favor from the employer. Phillips suggested that accounting and advisory firms looking to hire top candidates should consider several human resources policies that reflect the progressive preferences of the current workforce. "Is your company a great place to work or a lousy place to work? The preferences for what makes a great place to work have changed, and yeah, millennials have had something to do with that but it's still your firm," Phillips said. Among the policies to help drive a culture that is attractive to recruits, Phillips adds:
1. Consider building a team of remote accounting workers. Remote postings on Accountingfly.com have received eight times more applicants than open positions at traditional firms.
2. Encourage vacations. "As the leader of the team, you need to go on vacations yourself and brag about the fact that you're on vacation," Phillips said.
3. Offer unlimited paid time off. "Lots of companies we respect have switched to unlimited PTO," Phillips said. "The professionals you're hiring can be trusted to get the work done and manage their vacation schedule without having a set number of days."
4. Review your maternity policies and know that the trend is extending maternity leave and offering paternity leave. Phillips noted that Deloitte recently created a life-event policy that affords more time for family circumstances such as a new baby. "When I share these [policies] with managing partners and directors, they roll their eyes and say 'That wouldn't work here,'" Phillips said. "This is your competition." While some of the policies may cost time and money and work, they will keep desired workers in the organization longer.
5. Treat everyone's schedule differently. Phillips said this is a difficult practice for many firms, but it recognizes that everyone has a different life situation. "A flexible work environment means everyone has a different situation and when they speak to their manager, they can be trusted to get their work done and be in the office when needed but live their life and deal with the things they need to deal with without feeling like they're a bad team member."
6. Train staff members so they become a process-driven team doing what needs to be done under your supervision.
7. Develop objective-based promotions.
For more advice on how to recruit and hire advisory services staff, register for the webinar featuring Phillips: "How to Recruit and Hire Your Advisory Services Team."
Additional Resources 
eBook: Next-Level Accountants: Your guide to growing a firm of trusted advisors
Webinar replay: Expanding Your Firm's Advisory Services
About ProfitCents
ProfitCents helps thousands of accounting firms and business consultants acquire and retain clients through differentiated, high-value services. Build or strengthen an advisory practice, leverage robust benchmarking data or streamline the audit process. Learn more by watching a brief overview video.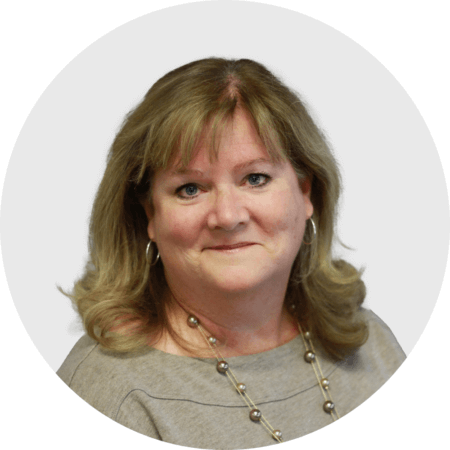 Mary Ellen Biery
Senior Strategist & Content Manager
Mary Ellen Biery is Senior Strategist & Content Manager at Abrigo, where she works with advisors and other experts to develop whitepapers, original research, and other resources that help financial institutions drive growth and manage risk. A former equities reporter for Dow Jones Newswires whose work has been published in