Adding advisory services? Start with your clients
Developing predictable revenue streams can help your firm grow in ways you may not have initially thought possible. Many CPAs spend the bulk of their careers bearing up under the weight of their tax and compliance workload while bringing in revenues that fall short, given the time and effort invested in a compressed timeframe. Having better, higher-paying clients may feel like a dream, and you may think you're destined to become a mini H&R Block. However, there's hope for accountants who are willing to explore advisory services, according to Ian Welham and Bryan Eberle, co-founders of HaydenRock Solutions.
During the recent Sageworks webinar, "How to Develop Predictable, Repeatable and Scalable Revenue Streams," Welham and Eberle described methods for developing advisory services that will allow you to create predictable and reliable revenue streams that are not dependent on 100-hour work weeks during tax season. Why not explore the possibilities? Long term, your success will increase your quality of life as you are more in control of your work.
Higher-value services are attainable
In the webinar, Welham and Eberle first laid a foundation for change by explaining that higher-value transactions are attainable, and that predictable revenue streams come via developing firm-wide systems. They explained that systems create scalable revenue streams since they are reliable and repeatable, and create a way to do more work in less time. Their firm, HaydenRock, grew from a handful of employees to 250, and became a top 15 UK firm that sold at a much higher multiple than they would have ever dreamed had it not been for the repeatable systems that paved the way for scale.
As Welham and Eberle travel across the country, they report that the firms they speak with typically only take in about 20 percent of their revenue from more forward-looking planning and advisory services. They explained that the first step in creating scalable revenue streams is to look at offering more advisory services for existing clients. They found that while the number one pain point for most firms is getting new clients, growing your firm begins by seeing where you can add value to the clients that you already have. Otherwise, you may be accidentally overlooking a potential treasure trove of revenue.
Welham and Eberle also emphasized the importance of seeking out the client (whether new or existing) to offer new services instead of waiting for the client to come to you with a problem. By doing so, you will create predictability in terms of the value and range of services you can offer. Otherwise, you will have "randomness," which is the opposite of what you want, and counterproductive to predictability and the process of identifying repeatable and scalable revenue.
Build advisory services on your expertise
When beginning to bridge the gap between "getting there" and the desire for building a strong pipeline of higher-value transactions, Welham and Eberle said, it's important to remember that you are the expert, and that your clients for the most part "don't know what they don't know."
The starting point then is to identify for the client what they need in terms of the forward-looking services you can offer. There are numerous business solutions, and you must get to the client with the right solution before your competitor does. For example, cost segregation, premium financing, captive insurance and charitable LLCs are all areas where your clients are often not well informed and where your competitors may offer to help. Your proactive outreach in serving these needs by going to the client first will win them over to your firm. This is the point where you can begin identifying a system for specific advisory services that build repeatable and predictable revenue streams.
Welham and Eberle said to keep in mind that you should be bold about going to the client before they ask you for help since clients really want ideas, and they want to be alerted of potential issues before they become real problems. Bringing solutions to existing and potential clients is also the great differentiator that will set you apart from other firms.
Learn about developing value-added services
To hear more about what Welham and Eberle describe as the "four building blocks to success" (looking different, separating traditional services from value-added services, identifying client needs and accessing the appropriate expertise for clients), view the full webinar "How to Develop Predictable, Repeatable and Scalable Revenue Streams."
ProfitCents helps thousands of accounting firms and business consultants acquire and retain clients through differentiated, high-value services. Build or strengthen an advisory practice, leverage robust benchmarking data or streamline the audit process. Learn more by
watching a brief overview video
.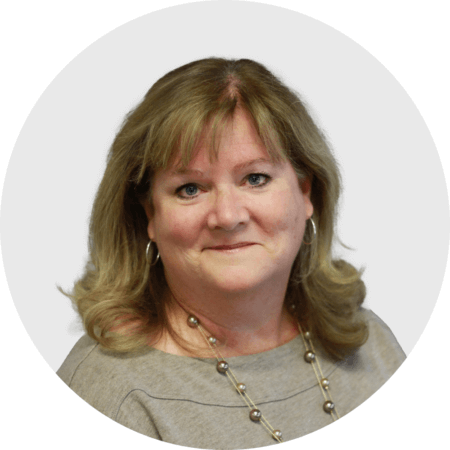 Mary Ellen Biery
Senior Strategist & Content Manager
Mary Ellen Biery is Senior Strategist & Content Manager at Abrigo, where she works with advisors and other experts to develop whitepapers, original research, and other resources that help financial institutions drive growth and manage risk. A former equities reporter for Dow Jones Newswires whose work has been published in