Advising your client: To sell valuation engagements, think like a business owner
It takes a special kind of person to start and run a business.
As valuation professionals know, however, some of the same traits that make a business owner a successful entrepreneur are qualities that can make it tough to land a business valuation engagement with them.
"It's hard to sell to entrepreneurs," notes Rick Spence, a business speaker and consultant specializing in entrepreneurship and business growth. "But if you understand them, what drives them and their objections, it makes them very viable targets. You learn how to create value for entrepreneurs, and that's a sustainable, competitive advantage for you and your firm. You can use that same approach with other entrepreneurs and business owners."
During a recent webinar hosted by Sageworks, Spence offered several tips for selling valuation services to business owners.
In general, he said, the key for valuation professionals to sell to these business owners is to help them understand how valuable a valuation can be. Valuations can help owners identify where the value of the business is, where growth is coming from and where its weaknesses are so they can prepare for the future.
"Your job is not to sell them another widget, something they don't want, but to sell them something that is actually good for them in the long run," he said. "When you are selling valuations, you're not just selling time; you're not just selling a product. You are selling growth and hope. You become an evangelist for business growth and new opportunities, which is very exciting and hopefully a good place for you to be in your business and for you to become that trusted advisor to your clients."
Think like the owner
Valuation professionals must also understand the client's mindset in order to be successful at securing valuation engagements. Many owners are cautious about spending money on new services, for example, Spence said during a recent webinar hosted by Sageworks.
"They spend a lot of time fending off people who are always trying to sell them something," he said. "They have money to spend, but they can't spend it on everything, and they protect it like it's their own. And the reason they protect it like it's their own, of course, is that it is their own."
"Especially if this is not something they budgeted for, then this is money that's going to come out of their personal budgets. It may affect whether they're going to be able to take their vacation this year or whether they're going to buy the new car they want this year."
While businesses may have money to spend, they are careful about spending it, especially if they can't quickly see the value in doing so, he said.
At the same time, business owners are driven "to make decisions and to fix things," Spence noted. One major difference between working with smaller businesses and large corporations is that the decision to purchase a valuation doesn't have to go through multiple layers of corporate approval, so making your case effectively once can result in an engagement.
Ask smart questions
Making the case effectively starts by asking smart questions, according to Spence. "Help them come to their own realization that they need a valuation and additional services," he said. "The way to do that is with smart questions: How is business going? How do you think the future looks? Do you feel you're in touch with things? Are there ways we could help you?"
Asking thoughtful questions and sprinkling in advisory comments during the discussion shows the owner you're trying to understand them rather than trying to sell them something.
Taking this approach also emphasizes that while you are a trusted advisor and consultant, it is the entrepreneur who is in charge of the valuation transaction, Spence noted. "Entrepreneurs are running their own businesses because they love being in control," he said. "You have to let them be in control. You have to make sure that it is always in the entrepreneur's court to decide how they're going to move ahead."
Identify the value
Emphasizing return on investment is another important approach valuation professionals should consider. "There's got to be a payback for entrepreneurs," Spence said. "They hate spending; they love investing." Valuation professionals should look for opportunities to explain how the money spent now on a valuation will pay the owner back again and again through the insight gained about the business and through the identification of weaknesses. When citing the benefits, he added, try to use the same phrases or terms that the owner uses. In other words; put the benefits in a "language" the owner understands easily.
Valuation professionals may believe they need to justify the cost of a valuation by going into great detail about what it is and how the pro is qualified, but remember that business owners' lives are already very complicated. Given that they are already involved in finance, marketing, human resources, strategy, regulation and other aspects of running a business, work to make things simpler for the entrepreneur.  "As you create your package of services, keep it simple," advised Spence. "Don't complicate their lives, don't overwhelm them with jargon. You're not creating more headaches for them; you're taking headaches off the table for them."
In the end, the valuation should yield three to six key points that describe what the owner needs to do going forward and how the valuation professional can help move in that direction.
"Learn how to create value for entrepreneurs, and that's a sustainable, competitive advantage for you and your firm." — Rick Spence, expert on business growth and entrepreneurship.
Similarly, helping limit the risk tied to the transaction may also sway the prospect. While entrepreneurs are often called risk takers, they like to reduce their risk, Spence said, so look for ways to manage fears that the advisor is going to let them down, perhaps through some kind of guarantee. He recalled an executive recruiter who told entrepreneurs that if the employee they hired through him didn't work out, he would conduct another search for free. The recruiter had only had to do a second search once in 30 years.
Some valuation professionals may also consider giving the prospect something for free – an initial consultation, a small service that serves as a precursor to the valuation — as a way to prove they can be trusted.
Finally, playing to the business owner's ego may also be effective. Spence said owners love to be in charge. "Don't be obsequious, but let them know that you respect so much what they've done and all of their accomplishments," he said.
To help educate owners on business valuation, Sageworks created a checklist for your firm to share with prospective and current clients.

Download the checklist "Why do businesses and owners need a valuation?" to educate and share with business owners, ensuring that they know how valuations can help their businesses.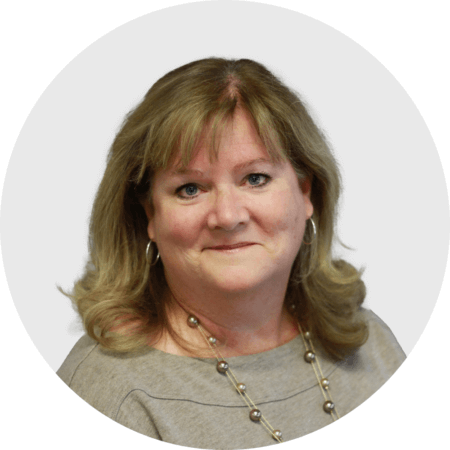 Mary Ellen Biery
Senior Strategist & Content Manager
Mary Ellen Biery is Senior Strategist & Content Manager at Abrigo, where she works with advisors and other experts to develop whitepapers, original research, and other resources that help financial institutions drive growth and manage risk. A former equities reporter for Dow Jones Newswires whose work has been published in