ALLL at many banks, CUs reliant on 1-2 people – poll
Two-thirds of bankers in a recent poll said their allowance for loan and lease losses (ALLL) is primarily calculated by only one or two people in the institution, according to Sageworks, a financial information company that provides loan portfolio and risk management solutions to banks and credit unions.
Sageworks conducted the poll of more than 600 individual bankers from both banks and credit unions during a recent CECL Workshop webinar in order to determine what problems currently plague the ALLL process at financial institutions.
Having the ALLL primarily calculated by one or two people could be viewed as a limitation if those few individuals left the institution or were elsewhere assigned, since the experience would be lost and the process may not be easily replicable. About 4 in every 10 people in the survey said the ALLL is a cumbersome process requiring time commitment, and a similar ratio named the use of legacy spreadsheets as a problem tied to their institution's ALLL process. 
Less than a quarter of respondents indicated they are currently happy with their ALLL process or faced none of the problems listed in the survey. Nearly 1 in every 5 indicated a problem with their ALLL process is that it has been done the same way for years without improvements. 
With the FASB's proposed current expected credit loss (CECL) model expected to be released in the first half of 2016, industry experts anticipate the ALLL calculation may become a more robust and institution-wide process that potentially requires more involvement from finance and credit departments. 
While CECL is generally seen as a more complex model with greater demands for data, some bankers may take advantage of the regulatory shift to address these other problems with the reserve calculation and risk management processes. Given these poll findings, institutions may find as they plan for CECL implementation that current processes need to be evaluated and reworked in order to move forward toward compliance. 
Sageworks provides a range of resources for the ALLL process, including whitepapers, webinars and tips for managing the reserve. See ALLL.com for more information and visit our Resources for the reserve.
The poll of 611 bankers from both banks and credit union was conducted during a January 2016 webinar featuring professionals from Sageworks and CliftonLarsonAllen, who provided insights and examples on preparing for compliance with CECL. Listen to a replay of the webinar here.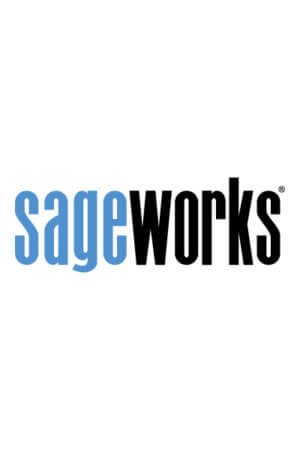 Sageworks
Raleigh, N.C.-based Sageworks, a leading provider of lending, credit risk, and portfolio risk software that enables banks and credit unions to efficiently grow and improve the borrower experience, was founded in 1998. Using its platform, Sageworks analyzed over 11.5 million loans, aggregated the corresponding loan data, and created the largest