Approach clients to offer valuation services using these discussion-starters
By Brad Spence, Director of Sageworks Valuation Solution
Most business owners aren't as lucky as 91-year-old media tycoon Sumner Redstone, who famously declared he won't discuss succession planning for his Viacom and CBS empires because he isn't going to die.
The fact is, millions of business owners are over age 50, and at some point, each will have to consider whether to sell, pass on or simply shut down their business. Given the huge supply of baby boomer-owned businesses likely to be on the market in the coming years, business valuation professionals understand that price multiples may decrease, jeopardizing the dreams of these business owners, many of whom may be clients.
Only well-prepared businesses will sell, and only the best-prepared businesses will command the highest multiples. In order to assist current and prospective business-owner clients in achieving their highest prices, you can help them recognize that:
a) The future is coming up quickly
b) Their business is probably not worth as much as they expect or hope, and
c) A business valuation professional can help them build the value they desire to achieve
Business valuation professionals should explain that the price a client may receive for their business will be based on market competition and the cash flow, growth opportunities and general condition of the business when it is put on the market. This discussion is part of helping owners identify the value gap – the difference between what they expect or need the business to be worth and what it is actually worth now.
Identifying the value gap is a key to opening up new opportunities for valuation and consulting engagements. Importantly, the risk tied to the business' general condition, growth and cash flow can influence this gap in a major way, and valuation professionals should help clarify these risks for clients.
To do this, review the following 15 questions that center on company-specific risks that could impair business value. These are based on risks that valuation expert Carl Sheeler, PhD, ASA, CVA, CBA, managing director of Berkeley Research Group LLC, has said he has commonly identified in his work on more than 1,000 engagements.
Use these as topics of discussion, explaining to the client or prospect that by measuring risks in the business, you two can better manage and mitigate these threats in order to achieve the desired value when it comes time to exit.
• Does the owner have a documented or articulated business plan?
• Does the owner have a marketing plan or a succession plan?
• Has the owner performed risk assessments or a SWOT analysis?
• Does the company have an advisory board? Or is the company's board made up of family and/or friends?
• Is the company tracking and revising its business development budget?
• Has the debt/capital structure been reviewed for optimization?
• Are there shareholder buy-sell agreements in place? Do they describe how the company is to be valued?
• Does the company have a budget and forecasts?
• Does the company have a sufficient understanding of cash flow?
• Does the company have sufficient knowledge of industry financial performance and how it fits in?
• Has the company analyzed its supply chain?
• Has the company reviewed whether labor and occupancy are optimized?
• Is technology being leveraged?
• Are personnel cross-trained?
• Are clients and vendors concentrated among a few, or is the risk balanced?
Asking these questions will identify company-specific risks that represent opportunities for valuation professionals to work with business owners, and they will unveil opportunities for subsequent engagements as well.
To learn more about generating valuation and consulting opportunities, listen to a recorded webinar, "Where is the value in providing business valuations?"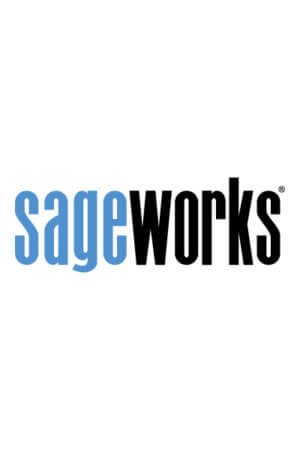 Sageworks
Raleigh, N.C.-based Sageworks, a leading provider of lending, credit risk, and portfolio risk software that enables banks and credit unions to efficiently grow and improve the borrower experience, was founded in 1998. Using its platform, Sageworks analyzed over 11.5 million loans, aggregated the corresponding loan data, and created the largest