Attracting and retaining female staff
It will come as no surprise that
one of the largest concerns facing accounting firms today is staffing.
For some firms, the way to solve this is by ensuring there is a greater gender
balance among the staff. Although women are entering the profession in higher
numbers than ever before, they are dramatically underrepresented in terms of
partners. According
to the AICPA, 48 percent of employees in CPA firms are women, yet only a
mere 24 percent are partners and principals. In order for a firm to be
sustainable and experience growth, women need to be represented at all levels
of management.
By putting several programs in
place, your firm has a better chance of attracting and keeping new talent in a
fiercely competitive market. Not only that, it can make your firm more
appealing to potential clients, especially as the number of businesses owned by
women increases. Businesses that value gender equality in the workplace look to
do business with like-minded
firms.
One of the best ways to attract and
retain
female staff is a clearly defined mentorship
and sponsorship program. Every new hire should be given a mentor or sponsor
who will evaluate their work performance, give them advice, work with them on a
strategy for growth and development, and help to make them more visible to both
their peers and business associates. A clear path to leadership should be laid
out and available for anyone who wishes to take it. Sponsors should take their
mentee along to networking events and pave the way for introductions.
The most successful firms also find
ways to incorporate
flexibility into the practice. This can be done through part-time work,
project work, and job sharing. When some women see other women who are partners
in the firm struggling to balance family and work during the long hours of tax
season, they may rethink their long-term goals. However, by supporting flexible
schedules, firms can prevent turnover of staff when they decide to have
families – a benefit to both male and female employees alike. As Renee Moore,
CPA with Nicholson & Company in Hattiesburg, Mississippi explained, "I do think the flex schedule is
the most attractive benefit
a firm can offer its female professionals.  It is important for them
to be a part of the practice while their children are growing up but equally
important for them to have the flexibility to attend school events, dance
recitals, PTO meetings, etc. The firm will build loyalty with its working
moms and once their children have grown, more independent moms can step back in
to full time employment.  The firm will not have the expense of recruiting
and retraining employees." 
The gender wage gap is still a hot
button topic, especially as the 2016 election race heats up. Companies that
have fair-pay policies in affect will attract the best talent and build
employee trust. Superior firms are transparent in their compensation structure
and openly discuss their pay practices, including the process by which employee
compensation is calculated. It's especially important that those employees who
work flex or part time schedules are still fairly compensated so they don't
lose their market value.
If staffing and business growth are
two of the most important issues facing accounting today, placing a high
priority on gender balance is the most logical way to surpass these hurdles.
Firms win with benefits of a larger talent pool, company loyalty and trust
resulting in less turnover, higher profits, and an energized and engaged team.
For more advice on solving staffing
issues, read, attracting
and retaining millennial talent.
This blog post was written by Heidi
Wilson, Director of Operations at 2020 Group USA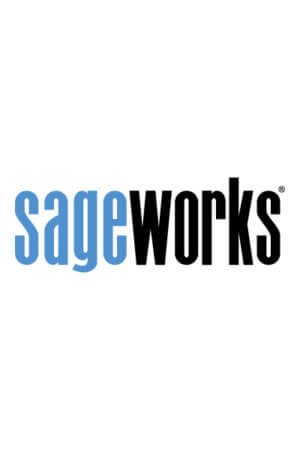 Sageworks
Raleigh, N.C.-based Sageworks, a leading provider of lending, credit risk, and portfolio risk software that enables banks and credit unions to efficiently grow and improve the borrower experience, was founded in 1998. Using its platform, Sageworks analyzed over 11.5 million loans, aggregated the corresponding loan data, and created the largest