Attracting and retaining millennial talent
With the inevitable retirement of baby boomers, it is critical to have plans in place for developing the future leaders of your firm. This process begins by hiring potential partners who have the potential to grow into your firm's cash cow. How does your firm begin to identify and draw qualified candidates that can take your firm to the next level?
Katie McConnell, Director of Recruitment and Development at GALLAINA LLP, notes that Millennials currently represent 80 million people or 25% of the United States population. Sifting through this number of potential candidates can require hard work. Determining your firm's needs and identifying candidates' expectations of a workplace are the first steps in finding future leaders.
Firms are pushing to add business advisory services to complement their compliance services. The commoditization of audits has shifted the average workload of accounting professionals to focus on profitable advisory services. To develop deep advisory expertise, firms will need candidates who have a genuine curiosity about business, a knack for building relationships based on trust and outstanding communication skills. Advisors will also need a broad base of business experience, so firms should be on the lookout for candidates with a unique portfolio of work experiences.
Millennials are the most diverse and technologically savvy generation to date, and that comes with certain expectations for the workplace. Three insights can help your firm attract and retain top millennial prospects:
Millennials want to develop and grow
Millennials grow in honest and open workplaces
Millennials desire flexibility in how they complete their work
Millennials bring to the table a desire to prove their abilities to their employers and themselves. In a recent survey, PricewaterhouseCoopers identified 35 percent of Millennials said that an attractive employer will provide training and development programs. Additionally the survey noted that 52 percent of Millennials want opportunities for career progression. These numbers indicate the importance for firms to create training and mentor opportunities that tailor to the individual growth expectations of Millennials.
Another value that members of this generation share, is direct communication and the opportunity to share ideas. Surveys continue to show Millennials desire feedback. As a Business Insider article put it, "Millennials aren't looking for constant praise, but rather they want to 'keep score' on how they're doing in all aspects of their career; they never want to have a surprise." Creating opportunities to provide feedback and listen to share ideas can help Millennials connect their personal goals with the company's goals.
With diversity and technology being formative factors for Millennials, this generation seeks flexible working conditions. It's not that this generation is lazy, 64 percent of them are "willing to work harder and accept stress to have a shot at leadership." Instead, Millennials wish to pursue family engagement and opportunities to engage their diverse cultures while leading a healthy, hardworking professional career. Implementing technology solutions that allow your firm to operate globally will help to attract and retain quality candidates and future leaders.
Stay up to date with the latest industry news and resources by following Sageworks Accounting Solutions Page.

Sageworks ProfitCents Solution
Simplify your audit and advisory services with a globally accessible, easy-to-use solution.
Sageworks ProfitCents Solution is a web-based, audit and advisory solution that helps firms streamline workflow, scale existing processes and increase realization rates. Learn more by requesting a demo.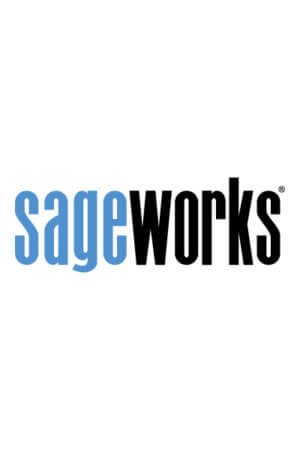 Sageworks
Raleigh, N.C.-based Sageworks, a leading provider of lending, credit risk, and portfolio risk software that enables banks and credit unions to efficiently grow and improve the borrower experience, was founded in 1998. Using its platform, Sageworks analyzed over 11.5 million loans, aggregated the corresponding loan data, and created the largest