Beyond compliance: How accountants can talk about finances with business owners
Accountants who want to shift into higher-margin advisory services can begin by making a concerted effort to talk with business clients about the financial performance of their enterprises. While this can be challenging for busy CPAs who are accustomed to dealing only with tax preparation and other routine compliance work, business advice is clearly something that many owners want.
In a 2014 survey, owners of small and medium-sized businesses who already engage a CPA (for taxes, audits, etc.) were asked which services they desired outside of those they already received. Their top choices were the following advisory-oriented services:
Business planning
Business strategy
A dashboard to monitor my business
Business analytics
This need to discuss finances and receive advice about running businesses isn't surprising for at least three reasons:
Owners view CPAs as among their most trusted business advisors.
Owners often feel isolated as they scramble to handle the day-to-day tasks of operating a business.
The risk of business failure is significant. One of every 5 establishments started in 2014 (the most recent year for which statistics are available) didn't make it a year, and almost half of those started in 2011 haven't survived, according to the U.S. Small Business Administration.
By helping business owners connect the dots between their financials and their day-to-day activities, accountants can boost their clients' survival rate and retain happy customers. However, recent surveys during webinars hosted by Sageworks have found that about 1 of every 3 accounting professionals reports that their firm doesn't proactively advise clients on business strategy. One reason for this is that many accountants don't know how to begin the conversation.
Identifying services business clients need
After 20 years of helping accountants and business advisors build thriving advisory practices, Sageworks has identified several best practices for accounting professionals to use for facilitating conversations and identifying service opportunities:
1. Ask open-ended questions whenever you meet with a client. "How's it going?" "What are your biggest headaches these days?" "I know your industry is seeing 'X' happen; what are you experiencing?" You can also ask more specific questions to identify the advisory services that a business client might need. Finally, "Tell me more" is always a good phrase to use to employ active listening and to help the client feel that they are being understood.
2. Use industry data. Industry benchmarking data helps spark conversations about how the client's business differs from those of their peers. You can either provide an industry data report to focus on the current issues affecting industry financials, or you can generate a report showing industry data and the client's financial metrics in a side-by-side comparison to focus on where the client leads or lags. These talks will uncover opportunities for the accountant to help with processes (e.g., internal controls), people (e.g., succession planning) and planning (e.g., projections for a new product or service).
3. If presenting financial statements, provide context. It can be difficult to make sense of numbers without information about previous periods, budgets or forecasts, so always provide the client with a framework for thinking about the current numbers. In the world of financials, context is king.
4. Keep it simple. Instead of overwhelming a business owner by reviewing an entire financial statement, focus on a few key metrics. Make sure the owner understands what each metric means, what affects its improvement or deterioration and how you can help.
By following these best practices, accountants can become more comfortable talking with clients about non-tax issues so they can uncover opportunities for advisory services that will grow the firm and add value to clients.
Additional Resources
eBook: Next-Level Accountants: Your guide to growing a firm of trusted advisors
Whitepaper: How to improve financial presentations to clients.
Advise Clients Confidently
Help businesses generate cash and improve their overall financial performance with ProfitCents, a web-based suite of financial analysis and benchmarking solutions. Learn more >>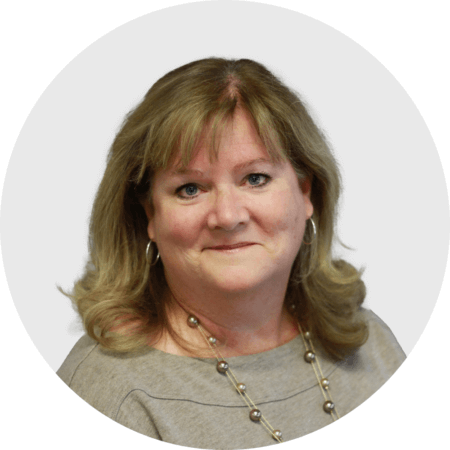 Mary Ellen Biery
Senior Strategist & Content Manager
Mary Ellen Biery is Senior Strategist & Content Manager at Abrigo, where she works with advisors and other experts to develop whitepapers, original research, and other resources that help financial institutions drive growth and manage risk. A former equities reporter for Dow Jones Newswires whose work has been published in