Cash management 101: 3 Ways to control payables and increase cash
By Rich Greene, CEO – Director, Clarus Advisors
We have seen that managing collections can dramatically increase cash flow. The same is equally true when managing your payables. While we look to speed our collections, we must carefully manage the payable process so as not to disrupt or jeopardize your vendor relations.
Below are three ways to better control the payable function and increase free cash:
1. Vendor Relations and Discounts
One of the best ways to manage payables is to work with your vendors to either extend payment terms or to obtain a discount for early payment. For example, if your terms are seven days perhaps they can be extended to 30 days. This would provide an additional 23 days to use the cash for other purposes. If terms cannot be extended or they are already 30 days, ask if you can get a trade discount for paying early. A 2/10 net 30 discount off each order will help reduce your costs and improve margins. Expressed mathematically this would be, if paid within 10 days, $10,000 X 98% = $9,800.
The key point here is to work with your vendors to obtain the best possible terms for your company and situation.
2. Card Solutions
Corporate cards offer many advantages, assuming you do not attempt to carry a balance on the card. Typically, you will get 28 days to pay your corporate or purchase card, this can significantly improve cash flow especially when used for cash on delivery (COD) type items. Cards also offer greater control, helping you understand when and where small purchases are being made. This will allow you to better manage your budget and control costs.
3. Process Control and Scheduling
Another simple method to improve control and cash flow is to add procedures to your payable process. Procedures help improve control and cash flow by creating processes that limit extraneous spending. Questions you should be asking about your payable process include:
 a. How often do you process payables?
 b. Are you processing by vendor?
 c. Do you monitor individual vendor spending to improve leverage?
 d. How many manual checks are you writing and why?
 e. Do you utilize electronic payments?
A review of your policies and procedures will yield improved control and cash flow.
As with collections, managing and controlling the payable function is different for each industry sector. However, all businesses can improve cash flow by monitoring the payable function. Using a forecasting tool like CashSage and obtaining detailed reporting will enable you to see corporate spending trends by vendor and give you the tools to negotiate better trade terms.
This might be in the form of larger trade discounts, longer payment terms and/or identification of inefficiencies in your purchasing process. Like collections, each day you get to hold onto your cash is another day you can deploy cash at its lowest cost.
About the Author: Rich Greene is CEO/Director at Clarus Advisors, LLC., a consulting firm focused on building enterprise value and guiding companies through rapid and transformational change.
Additional Resources
Book: Building Value: The 5 Keys for Achieving Success
Webinar: De-mystifying the Cash Flow Discussion
Article: 5 Common errors in global cash flow analysis
Advise Clients Confidently
Help businesses generate cash and improve their overall financial performance with ProfitCents, a web-based suite of financial analysis and benchmarking solutions. Learn more >>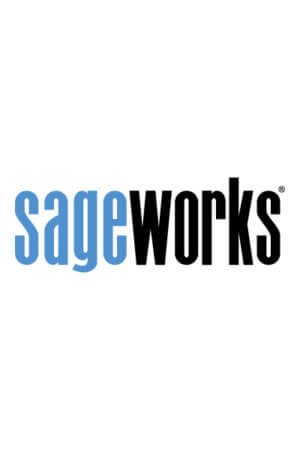 Sageworks
Raleigh, N.C.-based Sageworks, a leading provider of lending, credit risk, and portfolio risk software that enables banks and credit unions to efficiently grow and improve the borrower experience, was founded in 1998. Using its platform, Sageworks analyzed over 11.5 million loans, aggregated the corresponding loan data, and created the largest