CFO Corner: Why a dynamic cash-flow forecast is critical
Wayne Spivak, president of CFO consulting services firm SBA * Consulting, talks about the importance of delegating and of dynamic cash-flow forecasts.
What was the biggest challenge your company faced over the last 12 months and how were you able to overcome it with financial leadership? For both our company and our clients, the biggest challenge has been dealing with lower sales and addressing financing needs in that climate. We've used intelligent cost reductions – cutting expenses that don't cut productivity.
What has made your company stand out and be successful financially? It's the ability to address our clients' needs either by the breadth of our consulting talent or by the relationships we've made with other professionals who bring value to the table. We network and market with trusted advisors.
What is the most important thing you've learned in your position? Teamwork and leading is essential; you can't do it all yourself. You don't want to spend your whole life sitting in the office, so you have to hire quality people, pay them a decent amount of money and provide a good working environment for them to be productive. 
How do you prepare for board meetings and what information is most important for you to present? As a CFO, it's the financials, the budgets and the business plan, and where we are, where we thought we'd be, and why we may need to rethink the next 18 months.
What's a common error in cash-flow forecasting, and what advice do you have?  Failing to anticipate that events outside your universe can adversely affect future cash flow. The projection has to be dynamic.  For example, after the tsunami in Japan, the auto industry basically stopped because it uses just-in-time forecasting. Every company dependent on the auto industry slowed down. You can't say here's my budget for the year, and here's my projected cash flow. Every month you have to look at it and adjust it.
What do you do to retain your strategic vision despite the crush of day-to-day operations? You hire people to help you run the company, or to run the company. You may set the vision, but people have good ideas. You can't do everything; you can't know everything.  
What's your favorite book? (For business or escape)  For business – Carol Roth's "The Entrepreneur Equation".
Wayne Spivak is president of SBA * Consulting, a Bellmore, N.Y., firm that offers CFO services on a part-time and interim basis. The firm also offers assistance to buyers and sellers involved in mergers and acquisitions. Spivak is the former CFO of N.Y. modeling agency dna Model Management LLC.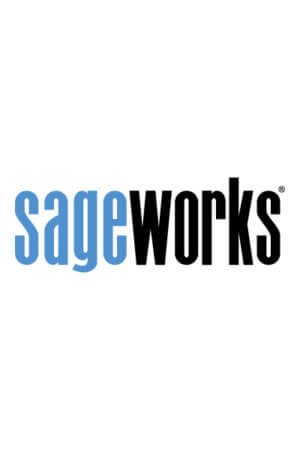 Sageworks
Raleigh, N.C.-based Sageworks, a leading provider of lending, credit risk, and portfolio risk software that enables banks and credit unions to efficiently grow and improve the borrower experience, was founded in 1998. Using its platform, Sageworks analyzed over 11.5 million loans, aggregated the corresponding loan data, and created the largest