Does your firm suffer from these 3 false claims?
Let's face the facts. Public accounting firms tend to have the same challenges when they try to create value for clients. Creating value often means launching or enhancing an Advisory practice. In fact, in 2015, 32 percent of small-to-mid-sized North American accounting firms saw growth in Advisory and consulting services according to the International Federation of Accountants.
As the Advisory opportunity grows, knowing potential challenges will help firms be more successful.
Creating Client Value: Three common false claims
1) The key to differentiation is high quality services
2) We serve our clients best by doing what they ask
3) If we were staffed differently, we could provide more services

1. Differentiation. 
Firms too often try to differentiate based on the quality of their services.  When nearly every firm claims "high quality" to differentiate, than firms are no longer different from each other.
Imagine a business – unlike yours – that sells paper airplanes. Paper airplanes are great fun, even for adults. Unfortunately for this business, they are seeing a few problems. They realized that their paper airplanes can also be made by people sitting at home on a Saturday afternoon with a pad of paper. Frankly, no one needs to purchase paper airplanes; they simply make them from paper they own already. The paper airplane company realized this, so they began crafting plants with handmade paper, stenciled with great detail, designed to scale and modeled after famous planes of the 20th century. Now they had a differentiated product. A new market formed as consumers sought these unique planes, whereas previously they simply sat at home and made their own.
Takeaway: For accounting firms, we ask: "Does your firm inspect its services in this detail?" Additionally, do you then handcraft your services, focus on certain industries to develop a competitive niche, and differentiate based on the type of service and not just the quality?

2. Taking orders. 
Successful firms regularly examine their business model and are proactive with clients. 
Our favorite paper airplane company grew once they developed a differentiated product. But suddenly growth slowed and the investments they had made in a new office space, more employees and better amenities started to loom on the balance sheet. Costs eclipsed revenue for several months and the company's leadership became worried. What was the problem? The company produced planes when a prospective customer asked, and each customer asked for something different. Production costs increased with customization for each customer, and prices couldn't be raised enough to accommodate the additional labor and supplies. Providing exactly what the customer wanted started to be a cost burden on the company and limited the company's opportunity to scale.
"Taking orders" led the company down a path without scale, without efficiency and with reduced profitability. To solve this problem, the leadership selected a few planes that they loved the most and were the best at producing. With a slimmed product line, the team could see the bottlenecks in their process and find efficient solutions. Scale become possible and profitability could increase.
Additionally, the team spoke with their customers, asking questions about their needs and desires to determine which planes would be purchased the most. During this process, the company uncovered that their customers didn't just need planes – they needed a stand. In fact, the plan by itself wasn't that impressive, but on a stand, it looked as if it were soaring through the clouds. The company began selling stands and found that the item that no customer had previously requested was actually the item that everyone needed.
Takeaway: Accountants are known as great business advisors because they can access client financial data and have been trained to interpret it. Selecting core services, looking for efficiency and creating scale are critical to success. 
When CPAs can proactively ask their customers how they can help, there is an opportunity to sell additional engagements, increased firm revenue and have better profit margins.

3. Staffing. 
Firms are always located in thriving labor markets, in growing cities or near top 10 universities, so hiring is a real challenge.
We're in the age of global, online education that can be accessed anywhere at any time as long as there is an internet connection. Census data shows that, more and more, people are working remotely, providing services online and attracting a talent that previously couldn't be reached due to geography.
To paint a picture of these options, imagine that our airplane company discovered that staffing was a problem when customers showed interest in metal airplane models, but the team lacked experience in metalworking. Four options were presented: outsourcing, hiring, training or simply giving up the opportunity to build a new product line.
The company's executive team didn't want to surrender a worthwhile opportunity to grow, but they also knew that metal planes weren't a core competency. It was something they wanted to do but didn't know how.
If hiring were an option, the company would have hired someone to create metal planes. Even hiring part-time could prove traction and help launch a new product. Outsourcing could be an effective launch plan as long as the outsourced manufacturing wouldn't be allowed to build a competing product line. In this situation, training was the best solution. The company was located in a small town that lacked a strong workforce for this type of work. However, with online education and metalworking technology available to purchase, the company could make an investment in tangible and intangible, human capital that would launch the new business. After all, the company knew how to design the plans, so the critical knowledge existed. They simply needed to learn a new skill.
Takeaway: Talented individuals can help a firm grow, find efficiencies and launch new services. Whether or not the right people are available, today's technology and education can help fill the gaps.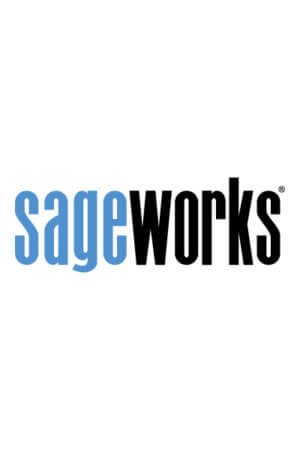 Sageworks
Raleigh, N.C.-based Sageworks, a leading provider of lending, credit risk, and portfolio risk software that enables banks and credit unions to efficiently grow and improve the borrower experience, was founded in 1998. Using its platform, Sageworks analyzed over 11.5 million loans, aggregated the corresponding loan data, and created the largest