Help business clients use technology to improve cash flow
As anyone advising business owners knows, clients are often so busy with day-to-day operations and management that they find it tough to gain a big-picture view of certain financial aspects, such as cash flow.
That's one way the advisor adds true value to the relationship: By helping the business owner see the forest in spite of the trees and by showing the owner what's possible with a few minor changes. In addition to developing engagements related to monitoring, predicting and managing cash flow, however, accountants and other business advisors can create new revenue streams by helping business clients learn about and leverage technology that can improve cash flow and the overall performance of the business.
Business clients clearly desire support with planning and/or implementing technology changes, and they are open to advisors who offer that assistance. Indeed, almost half of owners of small and medium businesses surveyed in 2014 said they wanted a CPA who is proactive in helping them plan and implement technology changes, but almost 80 percent said their current CPA isn't helping in this regard.
One simple way for advisors to get started is to begin educating owners on types of technology that can create new types of cash flow, can decelerate the flow of cash out of the business and can accelerate the flow of cash into the business. SCORE, a nonprofit association that helps small businesses in partnership with the U.S. Small Business Administration, offers these examples of helpful technology, which you can share with business clients as tools to manage cash flow and develop a stronger financial position.
Technology that helps create cash flow
• Smartphone-enabled credit card readers: These help businesses connect with new customers at trade shows, conferences and other events; make it easier for clients to purchase because of the expanded payment option (think of a salesperson at a client's location).
• Viral deal sites: Sites like Groupon, LivingSocial and Angie's List can generate prepaid sales, reaching new customers unreached by typical marketing efforts.
• Ecommerce sites: Even if the business already has a website, can sales be generated through it?
Technology that helps accelerate cash inflow
• Accounting software: Invoices can always go out on time when automated, and it's easier to keep up on collection when receivables are tracked automatically.
• Dashboards: Software that creates dashboards can help monitor changes in Days Sales Outstanding, identify the biggest credit risks and the receivables with balances over 75 days past due, flag increases in inventory days.
• Remote check capture: This technology (available on mobile phones in some cases) can shave days off average timeframe for check collection and some banks offer this for free or low cost to business customers. It's especially helpful for businesses with multiple locations that have to forward checks to a main office.
• ACH (automated clearing house) debit: This can speed up collection of one-time payments or can help create predictable collections for recurring, periodic payments. It gives immediate credit for deposits and can be useful to process down payments on large orders.
• Credit card payment acceptance: Fees will be higher than for ACH debit services, but accepting a credit card payment from a past due account can be worth it simply to secure the payment.
• Electronic bill presentment (EBPP) or electronic invoice presentment and payment (EIPP): Allows the business to email the bill directly to the B2C or B2B customer and include a link to payment options.
• Other digital payment options: Amazon Payments, PayPal, Apple Pay. These can help small service businesses eliminate the need to bill some clients for services.
Technology that helps decelerate cash outflow
• Accounting software: This can be used to set up the accounts payable system to automate payments for just in time delivery.
• Credit cards: SCORE says that some business owners with inexpensive credit cards can use them as follows: Let a bill on a 30-day payment cycle run to the end of the period, then pay with the credit card and pay the card balance with cash when it becomes due. This can delay the ultimate cash outflow for as much as 55 days (assuming a 25-day grace period). Be careful that interest does not accrue during the grace period and that card balance is paid before due to avoid interest and fees that charges.
• ACH credit: This service that operates through the Federal Reserve allows you to credit another account to settle on a specific date, and some community banks may not charge businesses for using these.
Additional Resources 
Practice Aid: Avoid Cash Flow Catastrophes
Whitepaper: How to Improve Financial Presentations to Clients
CashSage Free Trial
Help your clients generate more cash by uncovering key business drivers and recommendations.
Learn more or sign up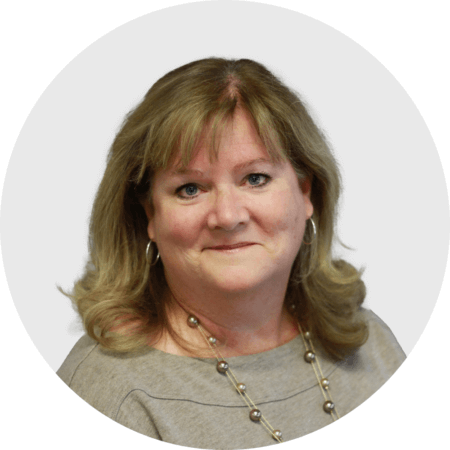 Mary Ellen Biery
Senior Strategist & Content Manager
Mary Ellen Biery is Senior Strategist & Content Manager at Abrigo, where she works with advisors and other experts to develop whitepapers, original research, and other resources that help financial institutions drive growth and manage risk. A former equities reporter for Dow Jones Newswires whose work has been published in