How Banks, Credit Unions Can Prepare for Fintech Disruption
Community banks and credit unions face more competition and disruption than ever before. In an interview for the eBook, Agile Bankers – How Community Banks are Addressing Disruption, Risk and Growth, Tom Bugielski, CEO of Republic Bank of Chicago, says, "The retail banking challenge that we face today is something I've never seen before, both with the number of branches that are closing and the enhanced utilization of technology and digital channels."
The number of community banks has declined by 24 percent since 2010, from 7,007 to 5,331 in 2017; similarly, the number of credit unions has declined by 22 percent during the same period. While consolidation and mergers have swept up many peers, there are also significantly less new formations of banks and credit unions. From 2001 to 2009, there were 814 new community banks formed and 62 new credit unions. From 2010 to 2017, that number dropped to 10 new community banks and 19 new credit unions. Many financial institutions face upheaval in customer expectations, regulations, products, branches and even competition for funding.
While technology is certainly a "disruptor" to the banking landscape, it is also helping banks more nimbly address their challenges. The question is no longer "Should my bank leverage fintech partnerships and technology," but rather, "How can my bank leverage fintech partnerships and technology?" If your financial institution is considering tapping technology to address its headwinds and challenge the competition, consider the following to prepare for a partnership.
Know what you're solving for
Are you looking for a better mobile experience? Faster loan decisioning? Maybe online deposits? Whatever it is your bank is searching for, it's important to identify the problem before chasing after shiny objects. There are numerous technological advancements in the fintech space, and it's important to find the right partner to help solve your unique challenges, rather than try to implement recommended technology from peers that might alleviate issues they face but doesn't fit your institution's needs.
Take the time to fully assess potential vendors and partners. From compliance and regulatory changes to the bank's core processor and other internal systems, banks are far from one-size-fits-all, so the solution should be unique to your institution as well. There are many moving parts involved with technology implementation, and finding a partner that will be there for your institution every step of the way is important in order to find value in the investment.
Create the culture
Picking the right technology provider to collaborate with can be a major hurdle for banks with weaker cultures of innovation. While executives will call the shots when it comes to signing on the dotted line, there are many moving parts to implementation—many before implementation even begins. For example, compliance and legal staff, as well as internal stakeholders will need to be involved early in the process. Most likely, the new technology will create operational changes, which will need to be communicated to end users to utilize the system, as well as educate their customers.
Technology implementation touches nearly every person within an institution, thus not only requiring new operational changes, but also a cultural shift in mindset. Creating a culture of innovation won't happen overnight, but it's critical that the bank or credit union garners buy-in and involvement from employees throughout the entire institution.
Learn how to analyze and approve loans more quickly.
The topics executives will need to address include, but isn't limited to:
The purpose behind the partnership
How day-to-day operations may change
Expected benefits of the partnership
Expected timeline of implementation
Training and other resources available for employees
Creating transparency into the partnership will help prepare staff to embrace innovation.
Stick to the plan
For a successful technology partnership, one of the most important pieces of the implementation puzzle is to create a realistic timeline – and adhere to it. To do this, institutions must be as upfront as possible with the provider regarding its current technology, resources and timeline expectations. In turn, the institution must also understand the technology provider's needs regarding time and resources. Talk to current customers or other peer institutions that have implemented similar technology. Take into consideration core technology, staff size, and other resources that your institution may or may not have in comparison.
While your institution certainly wants to see the benefits of the partnership as soon as possible, it's critical to understand that it takes ample time to successfully implement the product to fully realize its value. If your institution is considering multiple integrations, consider adding multiple phases into your rollout timeline. Be sure to give your institution enough time to test and learn the product to the fullest, as well as document customer feedback. After all, the purpose of implementing new software is to ultimately heighten the customer experience and product offerings.
Whether your financial institution is looking to become more efficient, more profitable or more customer-centric, odds are that it's likely looking toward fintech to meet its needs. Technology will continue to disrupt traditional banking, and for community banks and credit unions that need a competitive advantage, technology partnerships are an appealing option. Disruption in the banking industry does not necessarily mean disruption within the institution. Ensuring that your bank or credit union has a strategy to fulfill a need, a plan to communicate and execute the change to its employees, as well as a thoroughly thought-out timeline can help alleviate many obstacles that financial institutions face in this transition.
For additional tools to prepare your financial institution for obstacles and opportunities in 2019, download Sageworks' free eBook, Agile Bankers – How Community Banks are Addressing Disruption, Risk and Growth.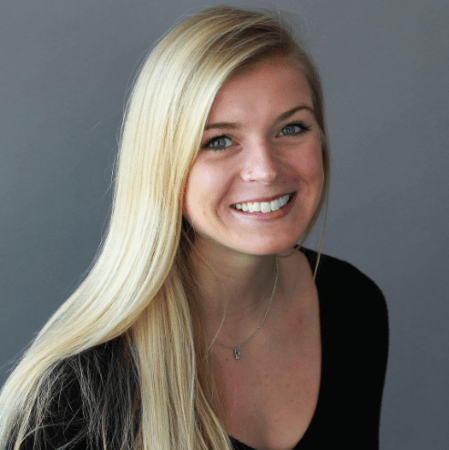 Kylee Wooten
Media Relations Manager
Kylee manages and writes articles, creates digital content, and assists in media relations efforts